Fantastic Plastic Models is the Exclusive Authorized Distributor of Unicraft Models in the United States and Canada
If you would like a Unicraft kit you do not see offered here, please email your request to
fantasticplast@aol.com
.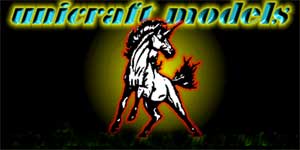 About Unicraft Models

In business since 1993, Unicraft Models (Ukraine) produces a wide range of resin aircraft model kits for the moderate to experienced builder.

Like Fantastic Plastic, Unicraft specializes in exotic subjects such as experimental and concept aircraft, UCAVs and Luft '46.

I have been a fan of Unicraft for more than 15 years and am delighted the company's owner, Igor Shestakov, has named Fantastic Plastic its exclusive distributor for North America.

I have personally selected a variety of Unicraft kits I believe will excite and delight Fantastic Plastic fans.

If you have never built a Unicraft kit before, I invite you to try one. They are an excellent value and will make unique additions to your "fantastic" model collection.


| | | |
| --- | --- | --- |
| Select the kit(s) you wish to purchase and click "Add to Cart." If you wish to order multiple kits, click "Continue Shipping" and repeat until your purchase is complete. | Shipping charges will be added to your total based on the weight of the kit(s) (plus box) and the shipping destination. California State residents also pay an 8.75% sales tax. | Order and pay for your purchase with a credit card using PayPal. If you wish to pay with a check or money order, email FantasticPlast@aol.com. |
| | | |
| --- | --- | --- |
| If your combined shipping charge significantly exceeds the actual postage, Fantastic Plastic will send you a refund for the overage. | Once payments have been received, purchases will be shipped via First Class or Priority Mail within 48 hours, depending on product availability. | If any of the kits you ordered are not currently in stock, you will be notified of the delay by email and permitted to request a full refund if desired. |
Please contact Fantastic Plastic Models at

fantasticplast@aol.com

to determine kit availability and backorders (if any).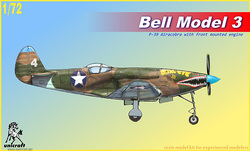 Bell Model 3 (1937)
Scale: 1/72
Pieces: 23
Price: $35 + Shipping
Decals Not Included

STATUS: IN STOCK

---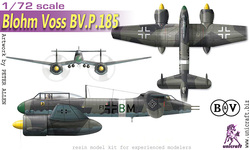 Blohm & Voss BV.P.185 (1943)
Scale: 1/72
Pieces: 34
Price: $50 + Shipping
Decals Not Included

STATUS: IN STOCK

---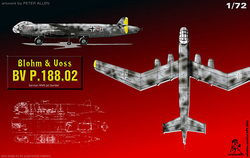 Blohm & Voss P.188.02 (1944)
Scale: 1/72
Pieces: 30
Price: $65.00 + Shipping
Decals Not Included

STATUS: IN STOCK

---
Blohm & Voss P.211.01 (1944)
Scale: 1/72
Pieces: 18
Price: $35.00 + Shipping
Decals Not Included

STATUS: IN STOCK
---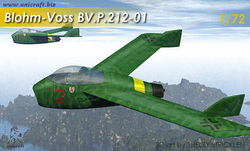 Blohm & Voss P.212.01 (1945)
Scale: 1/72
Pieces: 20
Price: $30.00 + Shipping
Decals Not Included

STATUS: IN STOCK

---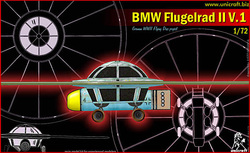 BMW Flugelrad II V.1 (1944)
Scale: 1/72
Pieces: 36
Price: $40.00 + Shipping
Decals Not Included

STATUS: IN STOCK
---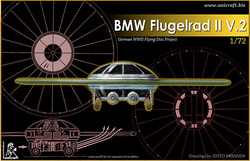 BMW Flugelrad II V.2 (1945)
Scale: 1/72
Pieces: 45
Price: $55.00 + Shipping
Decals Not Included

STATUS: IN STOCK

---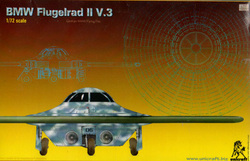 BMW Flugelrad II V.3 (1945)
Scale: 1/72
Pieces: 48
Price: $55.00 + Shipping
Decals Not Included

STATUS: IN STOCK

---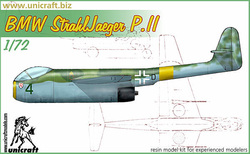 BMW Strahljaeger P.II (1944)
Scale: 1/72
Pieces: 17
Price: $30.00 + Shipping
Decals Not Included

STATUS: IN STOCK
---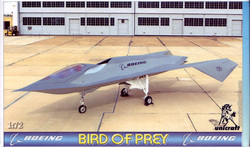 Boeing Bird of Prey (1996)
Scale: 1/72
Pieces: 18
Price: $30.00 + Shipping
Decals Included

STATUS: IN STOCK

---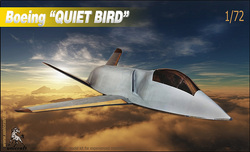 Boeing "Quiet Bird" Stealth Prototype (1962)
Scale: 1/72
Pieces: 17
Price: $45.00 + Shipping
Decals Included

STATUS: IN STOCK

---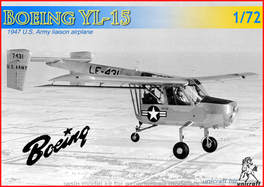 Boeing L-15 "Scout" Liaison Aircraft (1947)
Scale: 1/72
Pieces: 21
Price: $30.00 + Shipping
Decals Not Included

STATUS: IN STOCK

---
Boeing 306C
Flying Wing Fighter Concept from 1935
Scale: 1/72
Pieces: 24
Price $40.00 + Shipping
Decals Not Included

STATUS : IN STOCK

---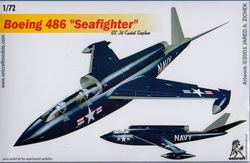 Boeing 486 Seafighter (1948)
Scale: 1/72
Pieces: 18
Price: $45.00 + Shipping
Decals Not Included

STATUS: IN STOCK

---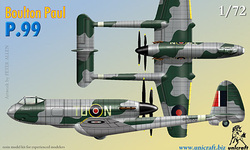 Boulton-Paul P.99 (1942)
Scale: 1/72
Pieces: 24
Price: $45.00 + Shipping
Decals Not Included

STATUS: IN STOCK

---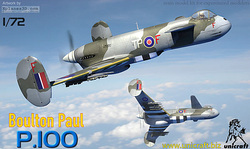 Boulton-Paul P.100 (1942)
Scale: 1/72
Pieces: 24
Price: $45.00 + Shipping
Decals Not Included

STATUS: IN STOCK

---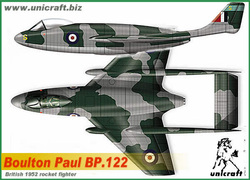 Boulton-Paul P.122 (1952)
Scale: 1/72
Pieces: 10
Price: $35.00 + Shipping
Decals Not Included

STATUS: IN STOCK
---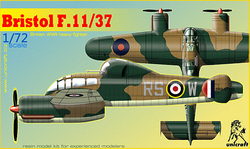 Bristol F.11/37 (1937)
Scale: 1/72
Pieces: 23
Price: $40.00 + Shipping
Decals Not Included

STATUS: IN STOCK

---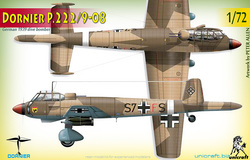 Dornier 222/9-08
Scale: 1/72
Pieces: 19
Price: $50.00 + Shipping
Decals Not Included

STATUS: IN STOCK

---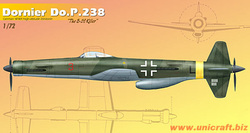 Dornier Do.P.238 "B-29 Killer" (1944)
Scale: 1/72
Pieces: 33
Price: $50.00 + Shipping
Decals Not Included

STATUS: IN STOCK

---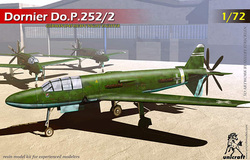 Dornier Do.P.252/2 Pusher Fighter (1944)
Scale: 1/72
Pieces: 31
Price: $50.00 + Shipping
Decals Not Included


STATUS: IN STOCK
---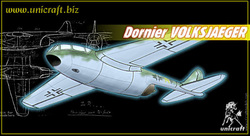 Dornier Volksjaeger (1944)
Scale: 1/72
Pieces: 10
Price: $25.00 + Shipping
Decals Not Included

STATUS: IN STOCK
---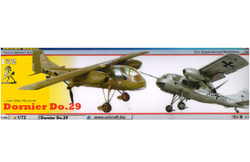 Dornier Do.29 STOL (1958)
Scale: 1/72
Pieces: 35
Price: $40.00 + Shipping
Decals Not Included

STATUS: IN STOCK
---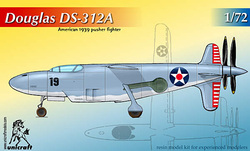 Douglas DS-321A (1939)
Scale: 1/72
Pieces: 25
Price: $35.00 + Shipping
Decals Not Included

STATUS: IN STOCK

---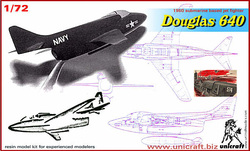 Douglas 640 Sub-Launched Jet Fighter (1960)
Scale: 1/72
Pieces: 11
Price: $35.00 + Shipping
Decals Not Included

STATUS: IN STOCK
---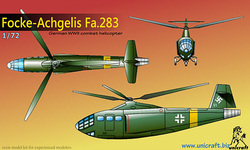 Focke Achgelis Fa.283 German Combat Gyrocopter (1943)
Scale: 1/72
Pieces: 21
Price: $35.00 + Shipping
Decals Not Included

STATUS: IN STOCK
---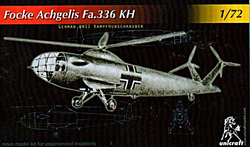 Focke Achgelis Fa.336 KH (1944)
Scale: 1/72
Pieces: 23
Price: $35.00 + Shipping
Decals Not Included

STATUS: IN STOCK
---
Focke Wulf FW 1000x1000x1000A (1944)
Scale: 1/72
Pieces: 29
Price: $50.00 + Shipping
Decals Not Included

STATUS: IN STOCK

---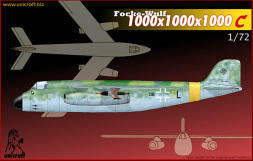 Focke Wulf FW 1000x1000x1000C (1944)
Scale: 1/72
Pieces: 21
Price: $50.00 + Shipping
Decals Not Included

STATUS: IN STOCK
---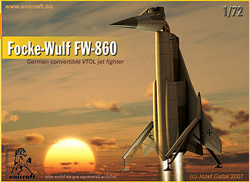 Focke Wulf FW.860 Convertible VTOL (1957)
Scale: 1/72
Pieces: 12
Price: $35.00 + Shipping
Decals Not Included

STATUS: IN STOCK

---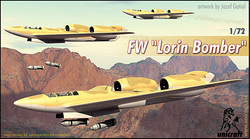 Focke Wulf Lorin Bomber (1945)
Scale: 1/72
Pieces: 21
Price: $45.00 + Shipping
Decals Not Included

STATUS: IN STOCK

---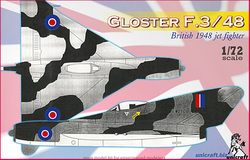 Gloster F.3/48 Fighter Concept (1948)
Scale: 1/72
Pieces: 18
Price: $40.00 + Shipping
Decals not Included

STATUS: IN STOCK

---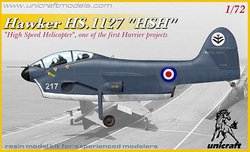 Hawker HS.1127 "High-Speed Helicopter" VTOL (1957)
Scale: 1/72
Pieces: 18
Price: $40.00 + Shipping
Decals Not Included

STATUS: IN STOCK
---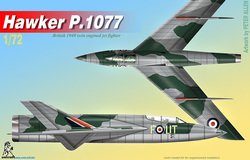 Hawker P.1077 Tailless Jet Fighter Concept (1949)
Scale: 1/72
Pieces: 19
Price: $50.00 + Shipping
Decals Not Included

STATUS: IN STOCK

---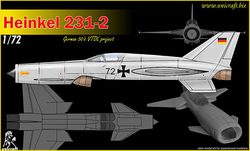 Heinkel 231-2 VTOL Project (1956)
Scale: 1/72
Pieces: 20
Price: $40.00 + Shipping
Decals Not Included

STATUS: IN STOCK

---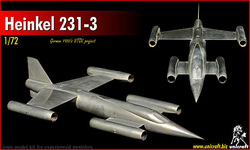 Heinkel 231-3 VTOL Project (1956)
Scale: 1/72
Pieces: 27
Price: $40.00 + Shipping
Decals Not Included

STATUS: IN STOCK
---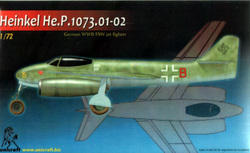 Heinkel He.P.1073.01-02 (1944)
Scale: 1/72
Pieces: 24
Price: $40.00 + Shipping
Decals Not Included

STATUS: IN STOCK

---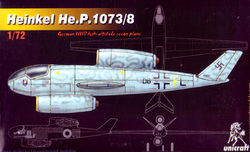 Heinkel He.P.1073/8 High-Altitude Recon Jet (1944)
Scale: 1/72
Pieces: 15
Price: $40.00 + Shipping
Decals Not Included

STATUS: IN STOCK

---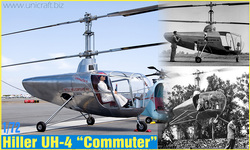 Hiller UH-4 "Commuter" Experimental Coaxial Helicopter (1946)
Scale: 1/72
Pieces: 15
Price: $25.00 + Shipping
Decals Not Included

STATUS: TEMPORARILY OUT OF STOCK

---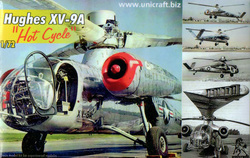 Hughes XV-9A "Hot Cycle" Helicopter (1964)
Scale: 1/72
Pieces: 24
Price: $50.00 + Shipping
Decals Not Included

STATUS: IN STOCK
---

Hutter Ostermark (1943)
Scale: 1/72
Pieces: 30
Price: $40.00 + Shipping
Decals Not Included

STATUS: IN STOCK

---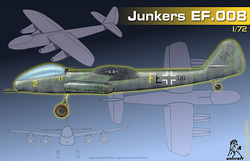 Junkers EF.008 (1944)
Scale: 1/72
Pieces:28
Price: $50.00 + Shipping
Decals Not Included

STATUS: IN STOCK
---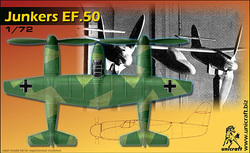 Junkers EF.50 (1943)
Scale: 1/72
Pieces: 26
Price: $45.00 + Shipping
Decals Not Included

STATUS: IN STOCK
---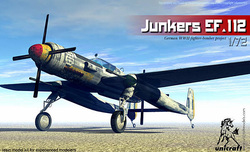 Junkers EF.112 (1942)
Scale: 1/72
Pieces: 30
Price: $40.00 + Shipping
Decals Not Included

STATUS: TEMPORARILY OUT OF STOCK
---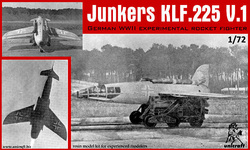 Junkers KLF.225 V.1 (1945)
Scale: 1/72
Pieces: 18
Price: $35.00 + Shipping
Decals Not Included

STATUS: IN STOCK
---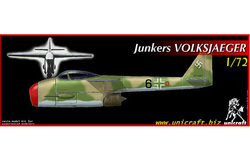 Junkers Volksjaeger (1944)
Scale: 1/72
Pieces: 11
Price: $24.00 + Shipping
Decals Not Included

STATUS: IN STOCK
---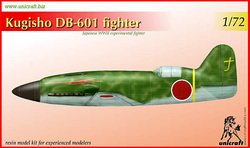 Kugisho DB-601 (1939)
Scale: 1/72
Pieces: 20
Price: $35.00 + Shipping
Decals Not Included

STATUS: IN STOCK
---
Kugisho NK-1B (1939)
Scale: 1/72
Pieces: 20
Price: $35.00 + Shipping
Decals Not Included

STATUS: IN STOCK

---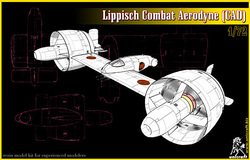 Lippisch Combat Aerodyne (1950s)
Scale: 1/72
Pieces: 37
Price: $50.00 + Shipping
Decals Not Included

STATUS: TEMPORARILY OUT OF STOCK

---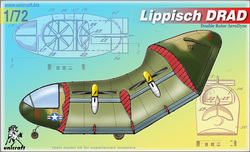 Lippisch DRAD Double-Rotor Aerodyne (1950s)
Scale: 1/72
Pieces: 30
Price: $40.00 + Shipping
Decals Not Included

STATUS: IN STOCK

---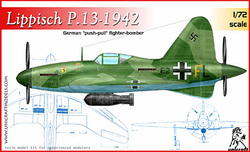 Lippisch P.13 (1942)
Scale: 1/72
Pieces: 32
Price: $45.00 + Shipping
Decals Not Included

STATUS: IN STOCK
---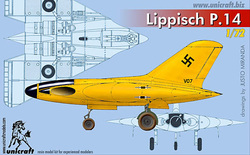 Lippisch P.14 (1943)
Scale: 1/72
Pieces: 17
Price: $40.00 + Shipping
Decals Not Included

STATUS: IN STOCK

---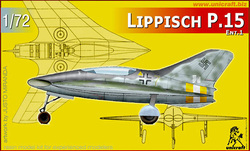 Lippisch P.15(1944)
Scale: 1/72
Pieces: 15
Price: $35.00 + Shipping
Decals Not Included

STATUS: IN STOCK

---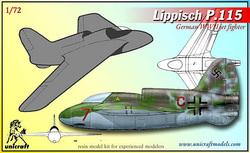 Lippisch P.115 (1944)
Scale: 1/72
Pieces: 9
Price: $30.00 + Shipping
Decals Not Included

STATUS: IN STOCK
---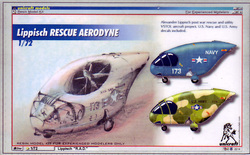 Lippisch Rescue Aerodyne (1960s)
Scale: 1/72
Pieces: 356
Price: $40.00 + Shipping
Decals Not Included

STATUS: IN STOCK

---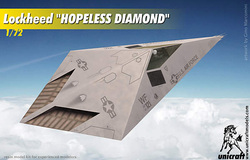 Lockheed Hopeless Diamond (1975)
Scale: 1/72
Pieces: 16
Price: $35.00 + Shipping
Decals Not Included

STATUS: IN STOCK

---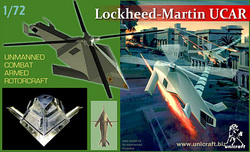 Lockheed-Martin UCAR (2003)
Scale: 1/72
Pieces: 35.00 + Shipping
Decals Not Included

STATUS: IN STOCK

---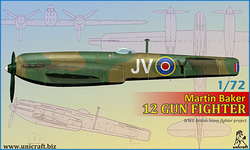 Martin-Baker 12-Gun Fighter (1938)
Scale: 1/72
Pieces: 26
Price: $45.00 + Shipping
Decals Not Included

STATUS: IN STOCK

---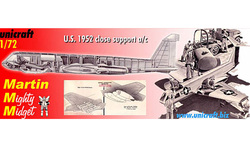 Martin Mighty Midget (1952)
Scale: 1/72
Pieces: 11
Price: $25.00 + Shipping
Decals Not Included

STATUS: IN STOCK
---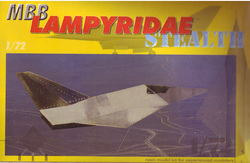 MBB Lampyridea (1987)
Scale: 1/72
Pieces: 22
Price: $35.00 + Shipping
Decals Included

STATUS: IN STOCK

---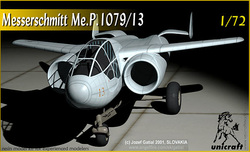 Messerschmitt Me.P.1079/13 (1944)
Scale: 1/72
Pieces: 11
Price: $25.00 + Shipping
Decals Not Included

STATUS: IN STOCK

---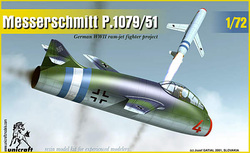 Messerschmitt Me.P.1079/51 (1944)
Scale: 1/72
Pieces: 11
Price: $25.00 + Shipping
Decals Not Included

STATUS: IN STOCK
---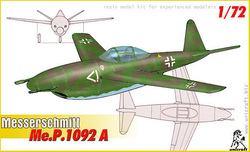 Messerschmitt Me.P.1092A (1943)
Scale: 1/72
Pieces: 10
Price: $30.00 + Shipping
Decals Not Included

STATUS: IN STOCK
---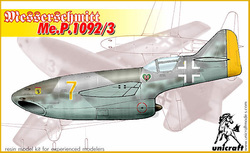 Messerschmitt Me.P.1092/3 (1943)
Scale: 1/72
Pieces: 16
Price: $30.00 + Shipping
Decals Not Included

STATUS: IN STOCK
---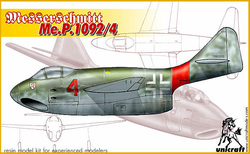 Messerschmitt Me.P.1092/4 (1943)
Scale: 1/72
Pieces: 16
Price: $30.00 + Shipping
Decals Not Included

STATUS: IN STOCK

---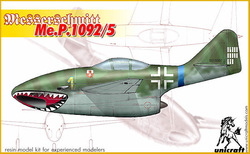 Messerschmitt Me.P.1092/5 (1943)
Scale: 1/72
Pieces: 16
Price: $30.00 + Shipping
Decals Not Included

STATUS: IN STOCK
---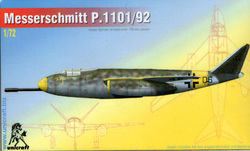 Messerschmitt Me.P.1101/92 (1944)
Scale: 1/72
Pieces: 18
Price: $65.00 + Shipping
Decals Not Included

STATUS: IN STOCK

---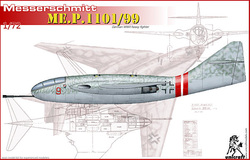 Messerschmitt Me.P.1101/99 (1944)
Scale: 1/72
Pieces: 20
Price: $65.00 + Shipping
Decals Not Included

STATUS: IN STOCK
---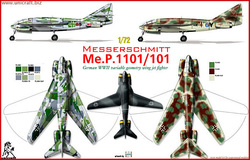 Messerschmitt Me.P.1101/101 (1945)
Scale: 1/72
Pieces: 36
Price: $60.00 + Shipping
Decals Not Included

STATUS: IN STOCK
---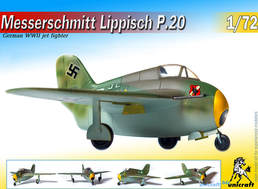 Messerschmitt Lippisch P.20
Scale: 1/72
Pieces: 11
Price: $30.00 + Shipping
Decals Not Included

STATUS: IN STOCK

---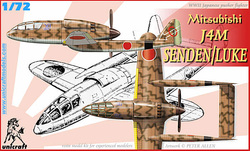 Mitsubishi J4M Senden/Luke (1944)
Scale: 1/72
Pieces: 29
Price: $40.00 + Shipping
Decals Not Included

STATUS: TEMPORARILY OUT OF STOCK

---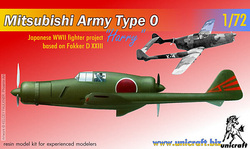 Mitsubishi Army Type 0 (1945)
Scale: 1/72
Pieces: 26
Price: $40.00 + Shipping
Decals Not Included

STATUS: IN STOCK

---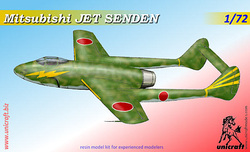 Mitsubishi Jet Senden (1945)
Scale: 1/72
Pieces: 25
Price: $35.00 + Shipping
Decals Not Included

STATUS: IN STOCK
---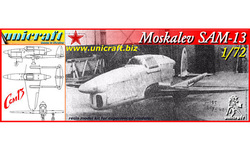 Moskalev SAM-13
Scale: 1/72
Pieces: 23
Price: $30.00 + Shipping
Decals Not Included

STATUS: IN STOCK
---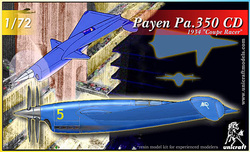 Payen Pa.350CD (1934)
Scale: 1/72
Pieces: 19
Price: $30.00 + Shipping
Decals Not Included

STATUS: IN STOCK

---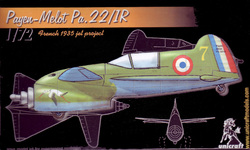 Payen-Melot Pa.22/1R (1935)
Scale: 1/72
Pieces: 15
Price: $30.00 + Shipping
Decals Not Included

STATUS: IN STOCK
---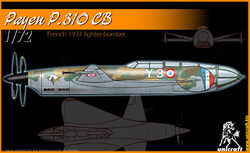 Payen P.310 CB (1937)
Scale: 1/72
Pieces: 25
Price: $40.00 + Shipping
Decals Not Included

STATUS: IN STOCK
---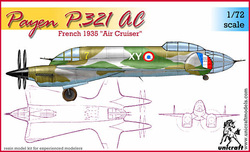 Payen P.321 AC (1934)
Scale: 1/72
Pieces: 32
Price: $45.00 + Shipping
Decals Not Included

STATUS: IN STOCK

---
Payen-Mitsubishi Pa.400 (1938)
Scale: 1/72
Pieces: 40
Price: $40.00 + Shipping
Decals Not Included

STATUS: IN STOCK
---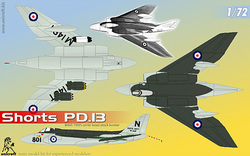 Short PD.13 (1953)
Scale 1:72
Pieces: 25
Price: $60.00 + Shipping
Decals Not Included

STATUS: IN STOCK

---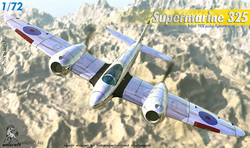 Supermarine 325 (1938)
Scale: 1/72
Pieces: 32
Price: $45.00 + Shipping
Decals Not Included

STATUS: IN STOCK
---
Supermarine TOR.4040 (1944)
Scale: 1/72
Pieces: 29
Price: $40.00 + Shipping
Decals Not Included

STATUS: IN STOCK
---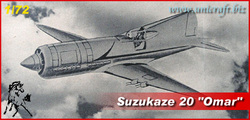 Suzukaze 20 "Omar" (1941)
Scale: 1/72
Pieces:24
Price: $45.00 + Shipping
Decals Not Included

STATUS: IN STOCK
---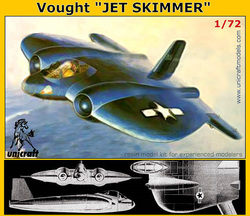 Vought "Jet Skimmer"
Scale: 1/72
Pieces: 19
Price: $50.00 + Shipping
Decals Not Included

STATUS: IN STOCK

---