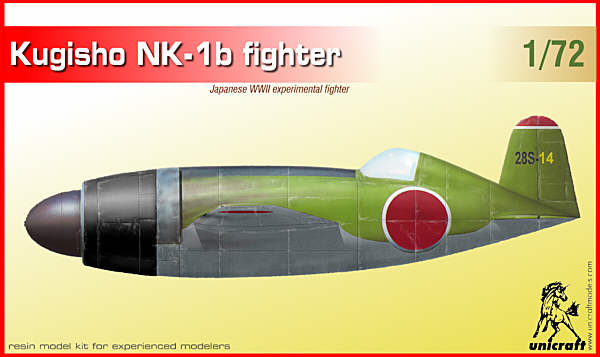 Kugisho NK-1b (1941)

Japanese High-Speed Fighter Concept
Price: $35.00 + Shipping
STATUS: IN STOCK

About the Design


In the years leading up to WWI, many Japanese aircraft companies developed concepts for high-speed fighters utilizing the latest breakthroughs in aerodynamic streamlining. Taking cues from racing aircraft developed during the period, the goal was to minimizing protrusions, incorporate air-slicing propeller spinners and, in many cases, place the cockpit as far to the rear of the plane as possible. .

Kugisho was a leader in streamlined aircraft development. The NK-1b had an ovoid fuselage to better incorporate its radial engine. Its larger spinner provided additional streamlining. In contrast to many other designs that had wings placed low on the fuselage, the NK-1b had its wings close to the centerline.

Despite offering many benefits, this design never made it to the prototype stage.






About the Model


Scale: 1:72
Material: Resin
Number of Pieces: 20
Clear Canopy Included
No decals.