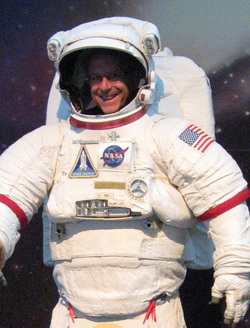 Fantastic Plastic represents a labor of love that dates back to 2002. Having run out of room to display my rapidly growing collection of exotic aircraft, spacecraft and science fiction models, I decided to try my hand at building a website. A year later, the Fantastic Plastic "Virtual Museum of Flying Wonders" opened to the public. At last, I had a display room that anyone could visit...and could never run out of shelfspace!

Two years later, I opened the "Virtual Museum Store" as a platform for fulfilling another lifelong dream, producing my own line of scale model kits.

As Fantastic Plastic continues to expand, I hope it remains an historical resource as well as a source of inspiration for fantastic modelers young and old.

Keep on modeling...and WATCH THE SKIES!!! - Allen B. Ury, Lake Forest, Calif.


---