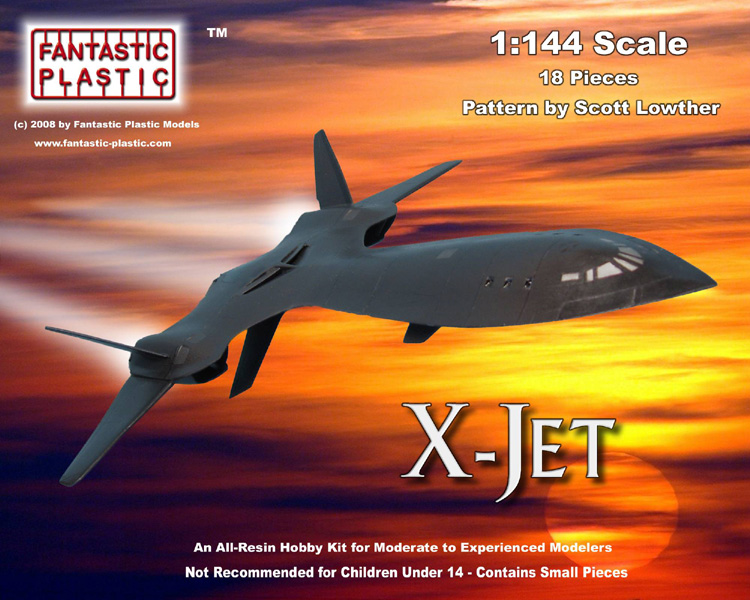 X-Jet

from "X-2 X-Men United" (2003)


Production Run: 2008-2010

About the Design


For the sequel to his 2000 hit "X-Men," director Bryan Singer made several "upgrades" to his original cinematic interpretation of the classic Marvel comic book -- not the least of which was the hero's private aircraft, the X-Jet. Although still obviously based on an Air Force SR-71 "Blackbird," this new X-Jet was considerably sleeker and stealthier than its forward-swept-wing predecessor.

The X-Jet is notable not only for its speed and maneuverability, but also for its advanced VTOL capabilities. Also, unlike a standard two-man SR-71, the X-Jet has been modified to carry more than a half-dozen.


About the Kit


Scale: 1:144
Material: Resin
"Tabletop" style (No landing gear)
Number of Pieces: 18
Model Length: 11"
Master by Scott Lowther
Casting by Acme Design, Inc.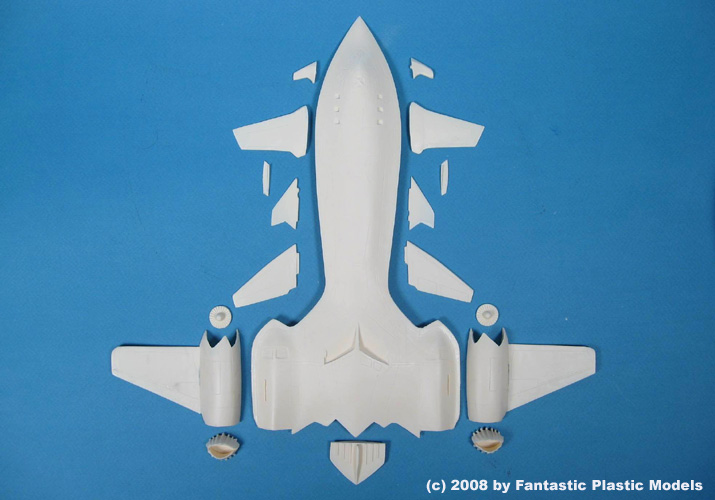 What You Get