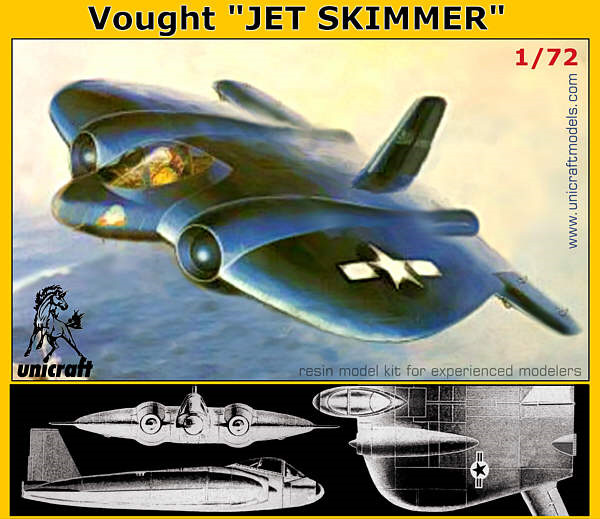 Vought Jet Skimmer (1946)
Jet-Powered "Flying Flapjack" Concept

Price: $50.00 + Shipping
STATUS: IN STOCK

About the Design


In the early 1940s, aircraft pioneer Chance Vought and visionary designer Charles Norton Zimmerman partnered to develop a propeller-driven saucer-shaped STOL (Short Take-Off & Landing) fighter for use on aircraft carriers. The revolutionary V-173 and XF5-U1 "Flying Flapjack" prototypes were extremely promising, but the advent of jet engines made all piston-driven fighter projects immediately obsolete.

The "Skimmer" was Vought's attempt to resurrect the "Flying Flapjack" project as an STOL jet fighter. However, the aircraft's radical design was too problematic for the Pentagon, which passed on funding further development.




About the Model


Scale: 1:72
Material: Resin
Number of Pieces: 19
Decals not included.