Vector-Wing Fighter

from "Star Wars - Episode III: Revenge of the Sith" (2005)


Production Run: 2009

About the Design


One of the newest fighters used by the Republic just before its fall, the "Vector-Wing" was similar in capabilities to the Eta-2 "Jedi Interceptor," but featured shields, which gave it a significantly enhanced defensive posture. Manufactured by Kuat Systems Engineering, the "Vector-Wing" was distinguished by its four large radiator panels that could be deployed in combat to prevent overheating.


About the Kit


Scale: 1:72
Material: Resin
Number of Pieces: 26
Clear resin canopy
Cockpit interior and pilot figure included
Master by Alfred Wong
Casting Blap! Models
Decals by JBOT


Note: Production and sales of the "Vector-Wing" kit were halted when Fantastic Plastic Models was hit with a Cease & Desist (C&D) order from LucasFilm in July 2009. Fantastic Plastic subsequently sold the patterns to this kit to Multi-Verse Models. For information on current availability, visit http://www.mvmodels.biz/.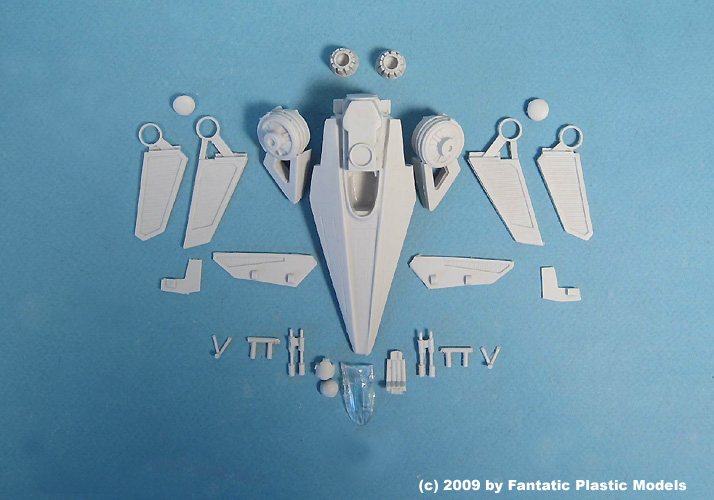 What You Get