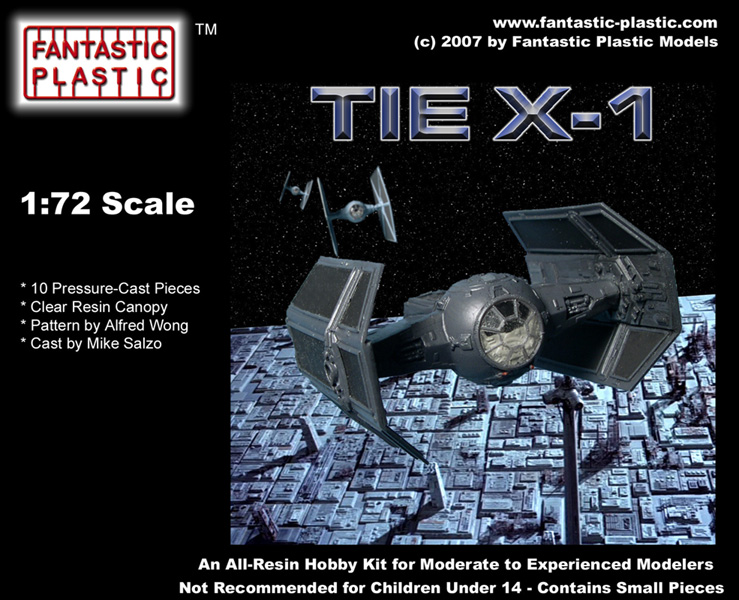 TIE X-1

from "Star Wars - Episode IV: A New Hope" (1977)


Production Run: 2007-2009

About the Design


The TIE X-1 was an advanced version of the Empire's traditional one-man TIE (Twin Ion Engine) Fighter. An experimental prototype, it first saw action at the Battle of Yavin where, flown by Sith Lord Darth Vader, it helped defend the Death Star against Rebel Attack. The X-1 not only outperformed the traditional TIE Fighters in speed and firepower, it was also the first Empire fighter craft to carry its own hyper-drive.



About the Kit


Scale: 1:72
Material: Resin
Number of Pieces: 10
Master : Alfred Wong
Casting: Mike Salzo


Note: Production and sales of the "TIE X-1" kit were halted when Fantastic Plastic Models was hit with a Cease & Desist (C&D) order from LucasFilm in July 2009. Fantastic Plastic subsequently sold the patterns to this kit to Multi-Verse Models. For information on current availability, visit http://www.mvmodels.biz/.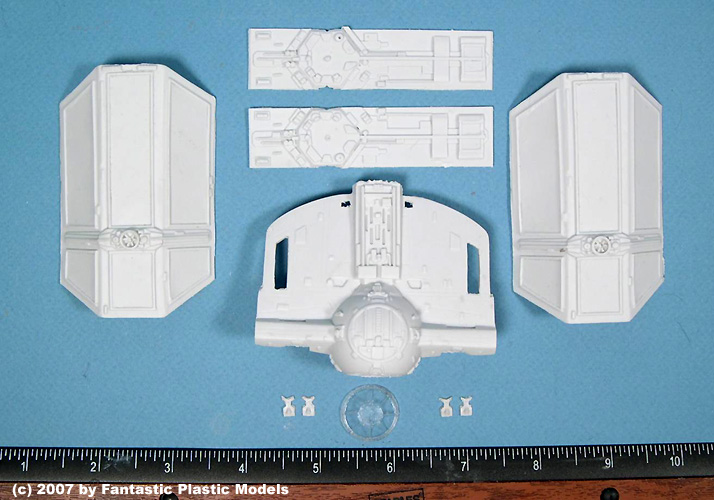 What You Get