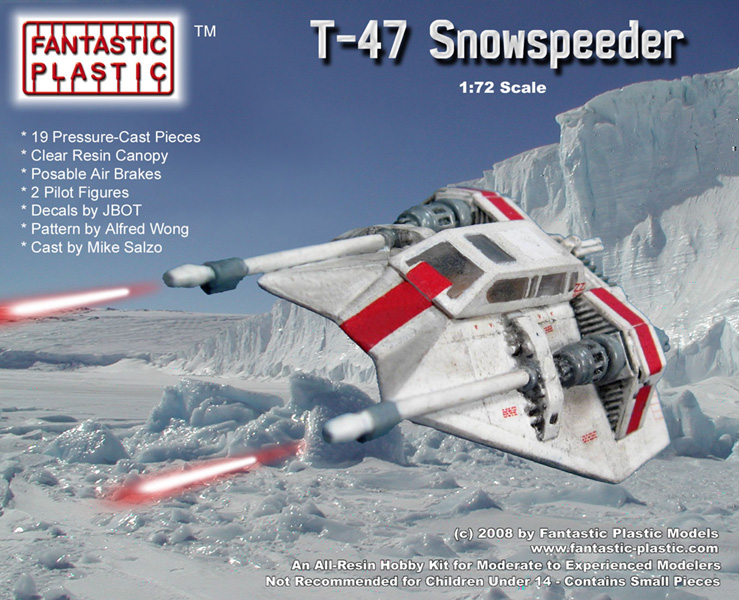 T-47 Snowspeeder

from "Star Wars - Episode V: The Empire Strikes Back" (1980)


Production Run: 2008-2009

About the Design


The "speeder" concept had been part of the "Star Wars" universe ever since Luke Skywalker went zipping across the deserts of Tatootine in the original film, and here audiences got to see an advanced version – in this case, a T-47 airspeeder adapted to fight in the frigid cold of the ice planet of Hoth. Unlike Luke's open-cockpit 'speeder, this was a closed-cockpit, two-seater design equipped with two powerful blasters and a harpoon gun. "Harpoon gun?" It was a case of form-following-function as the "Empire" screenplay called for the Rebels to bring down one of the Empire's AT-AT's by entangling its legs with a tow cable. What other function this weapon could possibly serve in conventional combat remains extremely unclear.



About the Kit


Scale: 1:72
Material: Resin
Number of Pieces: 19
Clear Resin Canopy
Posable Air Brakes
Master by Alfred Wong
Casting by Mike Salzo
Decals by JBOT


Note: Production and sales of the "Snowspeeder" kit were halted when Fantastic Plastic Models was hit with a Cease & Desist (C&D) order from LucasFilm in July 2009. Fantastic Plastic subsequently sold the patterns to this kit to Multi-Verse Models. For information on current availability, visit http://www.mvmodels.biz/.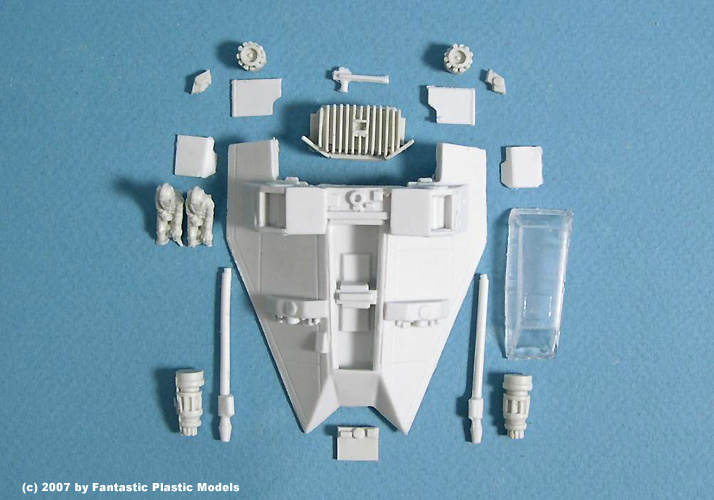 What You Get