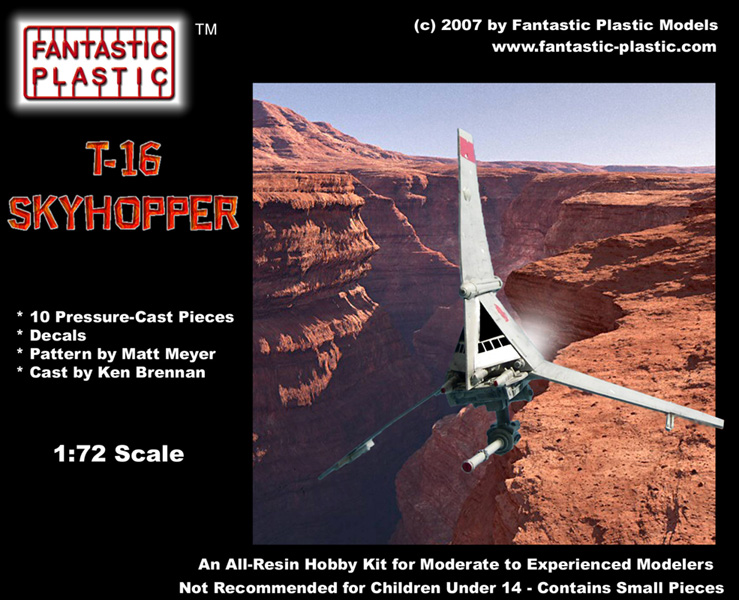 T-16 Skyhopper

from "Star Wars - Episode IV: A New Hope" (1977)


Production Run: 2007-2009

About the Design


Built by Incom, the same company responsible for the legendary X-Wing Starfighter, the T-16 was a two-man pleasure/utility craft manufactured for civilian use. Because its cockpit and control layout were similar to its military counterpart, the T-16 was often used as a training vehicle for pilots assigned to the X-Wing.

In fact, the so-called "Skyhopper" was never seen in action in any of the "Star Wars" movies. Its only appearance was as a partially built mock-up sitting in the Skywalker family garage and as a scale model "flown" by Luke Skywalker during his first conversation with droids C-3PO and R2-D2



About the Kit


Scale: 1:72
Material: Resin
Number of Pieces: 10
Master by Matthew Meyer
Casting Ken Brennan
Decals
This is a re-release of the "Tri-Foil Trainer" kit originally produced by Darkstar Models


Note: Production and sales of the "T-16 Skyhopper" kit were halted when Fantastic Plastic Models was hit with a Cease & Desist (C&D) order from LucasFilm in July 2009. Fantastic Plastic subsequently sold the patterns to this kit to Multi-Verse Models. For information on current availability, visit http://www.mvmodels.biz/.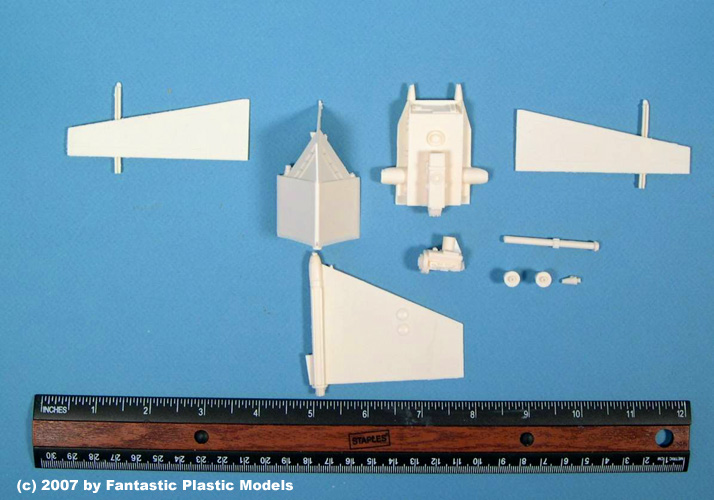 What You Get