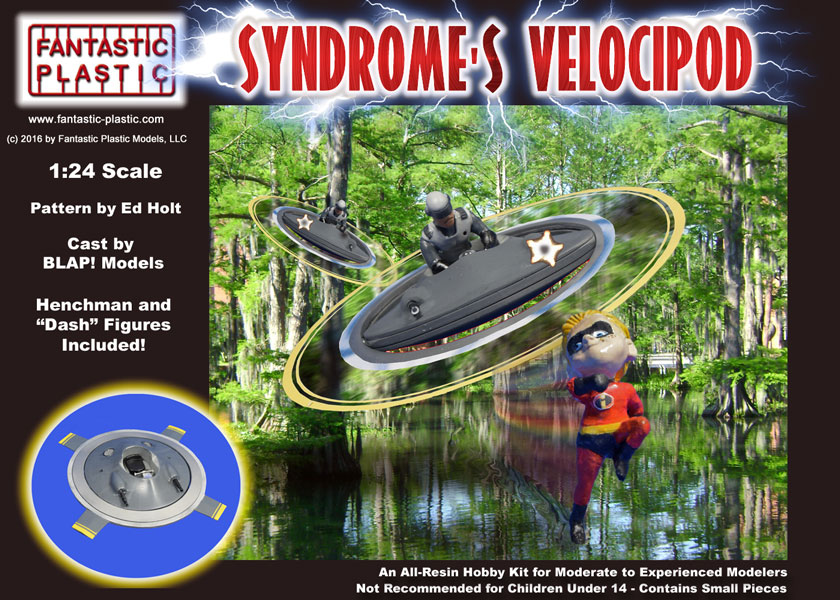 Syndrome's Velocipod

from "The Incredibles" (2004)
Price: $90.00 + Shipping


About the Design


Pixar's animated masterpiece "The Incredibles" (2009) was a brilliant and subversive blend of tropes pulled from modern superhero films and the James Bond movies of the 1960s and 1970s. Like any good arch-enemy, the film's antagonist, the self-proclaimed "Syndrome," was a brilliant but frustrated megalomaniac supported by an army of capable but faceless henchmen armed with an array of high-tech weapons.

Among the impressive gear in Syndrome's arsenal was the "Velocipod" a one-man open-cockpit gun platform propelled by blades mounted on an outer ring that could swivel in multiple directions. The Velocipods were most memorably showcased in an extended chase sequence during which they pursued the young Dashiell "Dash" Parr through the treacherous swamps that surrounded Syndrome's island lair.


About the Model


Scale: 1:24
Number of Pieces: 17
Pattern: Ed Holt

Casting: BLAP! Models
Tilting, rotating wings

Option of fixed or "rotating" blades.
Henchman Pilot and running "Dash" figures included!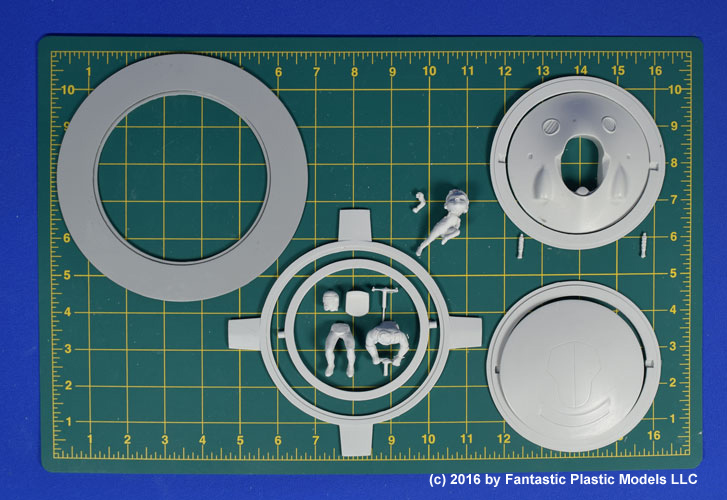 Syndrome's Velocipod: What You Get