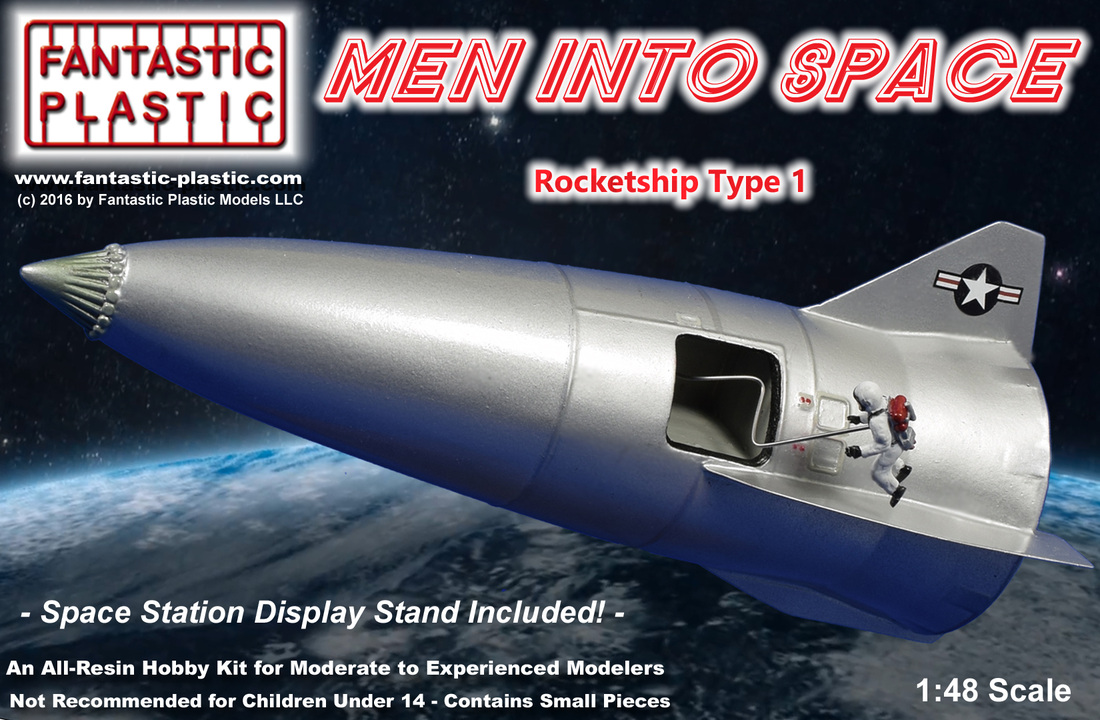 Rocketship Type 1

from "Men into Space" (1959-1960)
Price: $95.00
STATUS: TEMPORARILY OUT OF STOCK

About the Design


The syndicated sci-fi series "Men into Space" was a quasi-anthology series that chronicled a fictitious American space program from the first manned launch to the establishment of lunar colonies to an eventual manned landing on Mars. Light on character development but heavy on technical verisimilitude (for the time), the series offered "cutting edge" spacecraft designs and special effects on what was admittedly a very limited TV budget.

The "hero" ship -- if there was such a thing -- was an unnamed spaceship we call the Type 1. Capable of carrying four astronauts, it was basically a winged bullet with four engines launched atop a three-stage booster. (The similarly shaped Type 2 had a single engine and a distinctive nose spike.)

Stock footage of the Type 1 in flight was used several times in the 1960s sci-fi anthology series "The Outer Limits."


About the Model


Scale: 1:48
Number of Pieces: 17

Pattern: Scott Lowther
Casting: Ravenstar Studio's Resin Foundary

Decals: Canuck Models

Airlock included.

"Space Station" display base and spacewalking astronaut included.