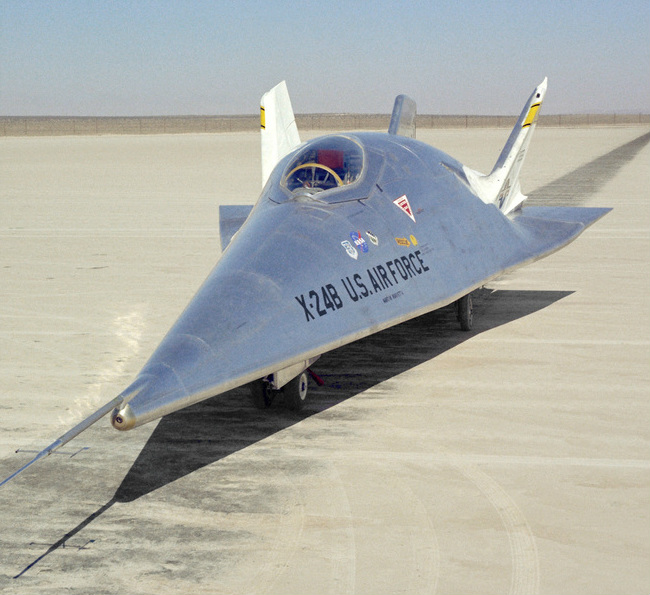 Martin-Marietta X-24B (1973)

Experimental Lifting Body
Price: TBD
STATUS: COMING SOON!

About the Design


The Martin Marietta X-24B was one of five experimental "lifting bodies" developed by NASA during the 1960s and 1970s to determine the characteristics necessary for controlled, unpowered descent from orbit.

The X-24B was the fifth and final lifting body design NASA tested prior to finalizing the Space Shuttle design. Its angular, arrowhead shape was a radical departure from the bulbous X-24A from which it was adapted.

In all, the X-24B made 36 test flights, reaching a top speed of 1,166 mph and a maximum altitude of 74,130. Its final powered flight on November 26, 1975, was piloted by Thomas C. McMurtry, who also had the honor of flying the X-15's last flight some seven years previous.


About the Model


Scale: 1:48
Number of Pieces: TBD
Pattern: George Waldron

Casting: BLAP! Models

Decals: TBD

This will be the fourth of our complete NASA Lifting Body series in 1:48 scale!

To reserve your copy, email FantasticPlast@aol.com.