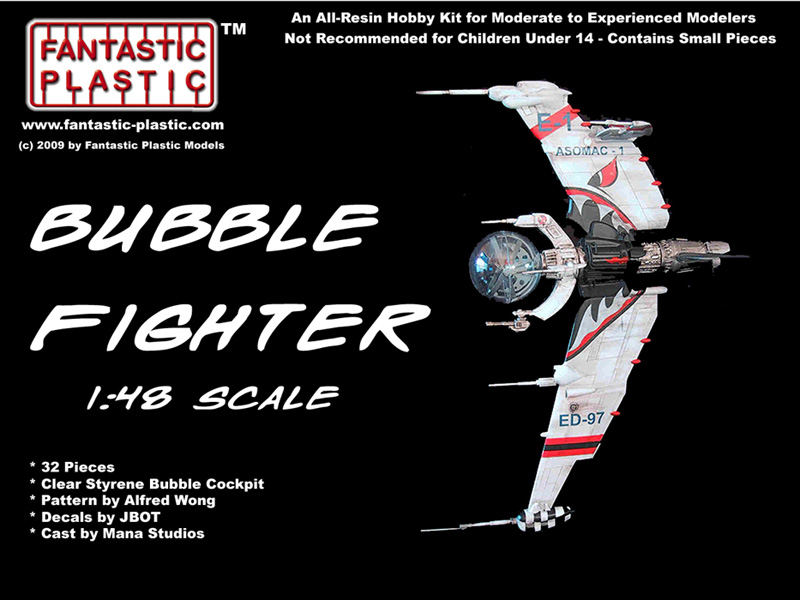 Bubble Fighter

from "Lost in Space: The Movie" (1998)


Production Run: 2009 - 2012

About the Design


The 1998 motion picture adaptation of the 1960s TV classic Lost in Space began with a thrilling near-earth space battle featuring Major Don West (Matt LeBlanc) at the controls of a B-Wing-style rocket fighter battling 21st Century terrorists. Distinguished by its clear, spherical cockpit, the "Bubble Fighter" quickly became a fan favorite -- despite its all-too-brief appearance.


About the Kit


Scale: 1:48
Material: Resin
32 Pieces
Clear Styrene Bubble Cockpit
Master by Alfred Wong
Casting by Mana Studios

This is our re-issue of the Bubble Fighter kit originally produced by Scale Model Technologies (SMT).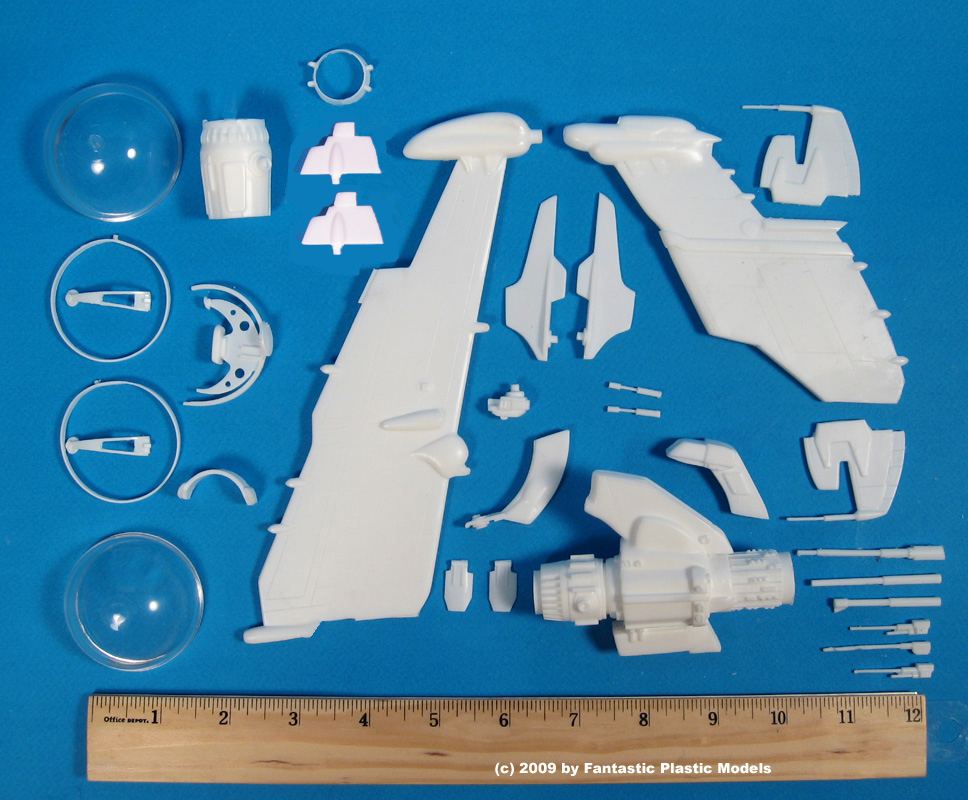 What You Get