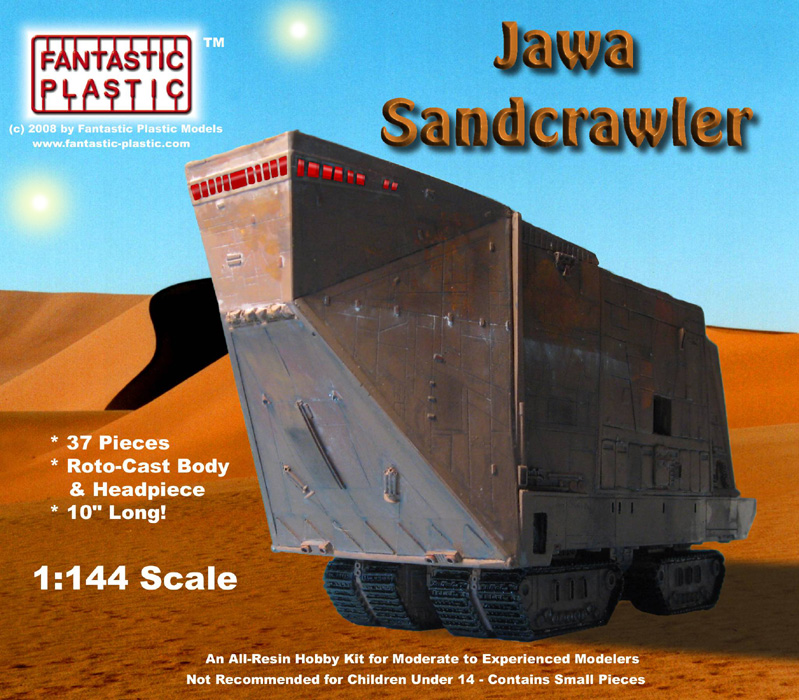 Jawa Sandcrawler

from "Star Wars - Episode IV: A New Hope" (1977)


Production Run: 2008-2009

About the Design


The Jawa Sandcrawler was a massive roving "chop shop" for errant droids and other machines abandoned in the desert wastes of the planet Tatooine. Operated by the diminutive Jawas, the 'crawler was slow, ponderous but tough enough to withstand the brutal conditions of this unforgiving world.


About the Kit


Scale: 1:144
Material: Resin (Head and Body Roto-Cast)
Number of Pieces: 37
Master by Jesus Luna Gomez
Casting by Masterpiece Models


Note: Production and sales of the "Jawa Sandcrawler" kit were halted when Fantastic Plastic Models was hit with a Cease & Desist (C&D) order from LucasFilm in July 2009. Fantastic Plastic subsequently sold the patterns to this kit to Multi-Verse Models. For information on current availability, visit http://www.mvmodels.biz/.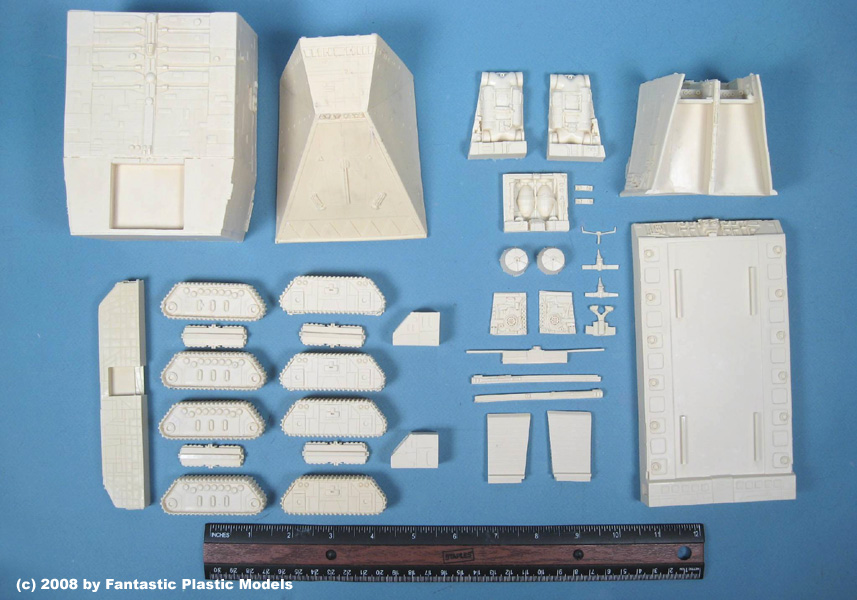 What You Get