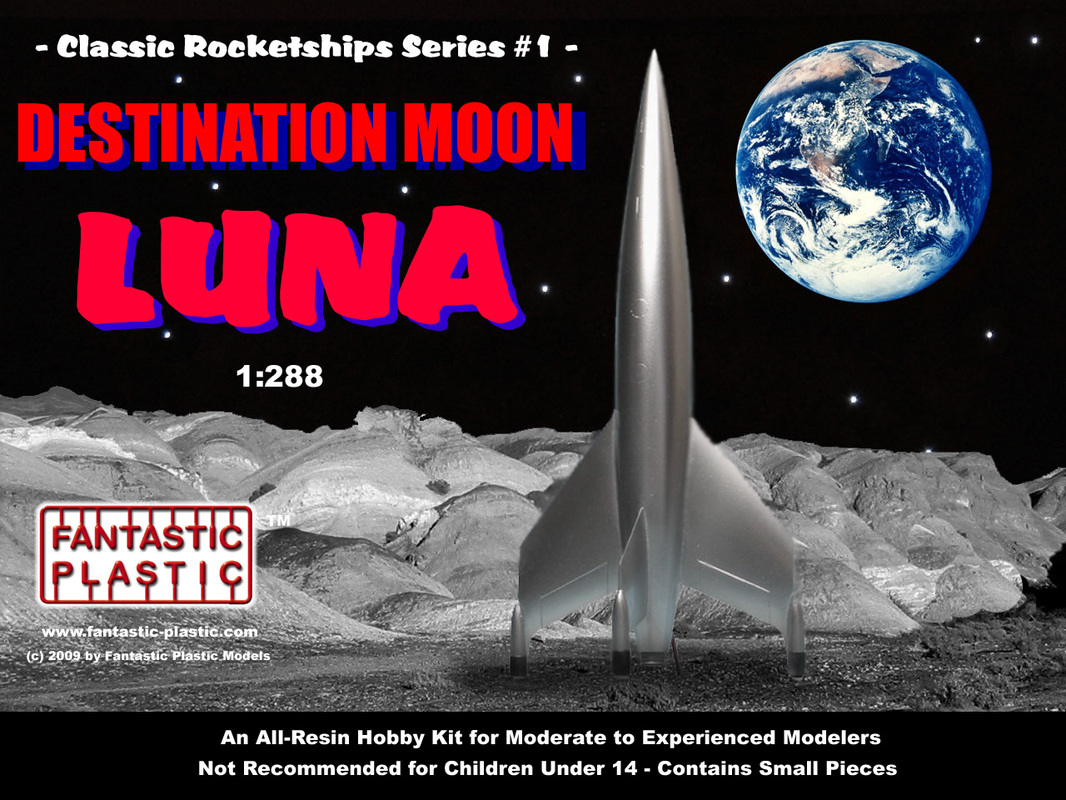 Luna

from "Destination Moon" (1950)


Production Run: 2009 - 2012

About the Design


George Pal's 1950 Space Age classic "Destination Moon" was Hollywood's first "serious" depiction of manned space travel. The centerpiece of the story was the "Luna," a single-stage rocket ship built by a private consortium and powered by a revolutionary atomic powerplant.

The ship's classic winged ogive configuration, inspired in large part by Germany's V-2 rockets, subsequently became a virtual icon for "rocketships" of the post-War era.


About the Kit


Scale: 1:288
Material: Resin
Number of Pieces: 7
Display Stand and Decal Nameplate Included
Master by BLAP! Models
Casting: BLAP! Models
Created in cooperation with Jon C. Rogers and Rogers Rocketships.

The Luna was the first in Fantastic Plastic's 1:288 "Classic Rocketships" series.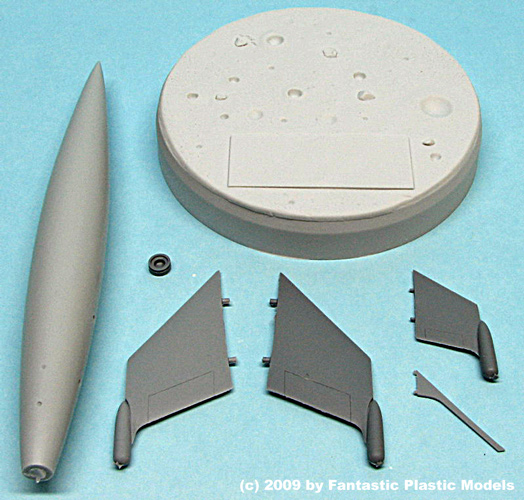 What You Get