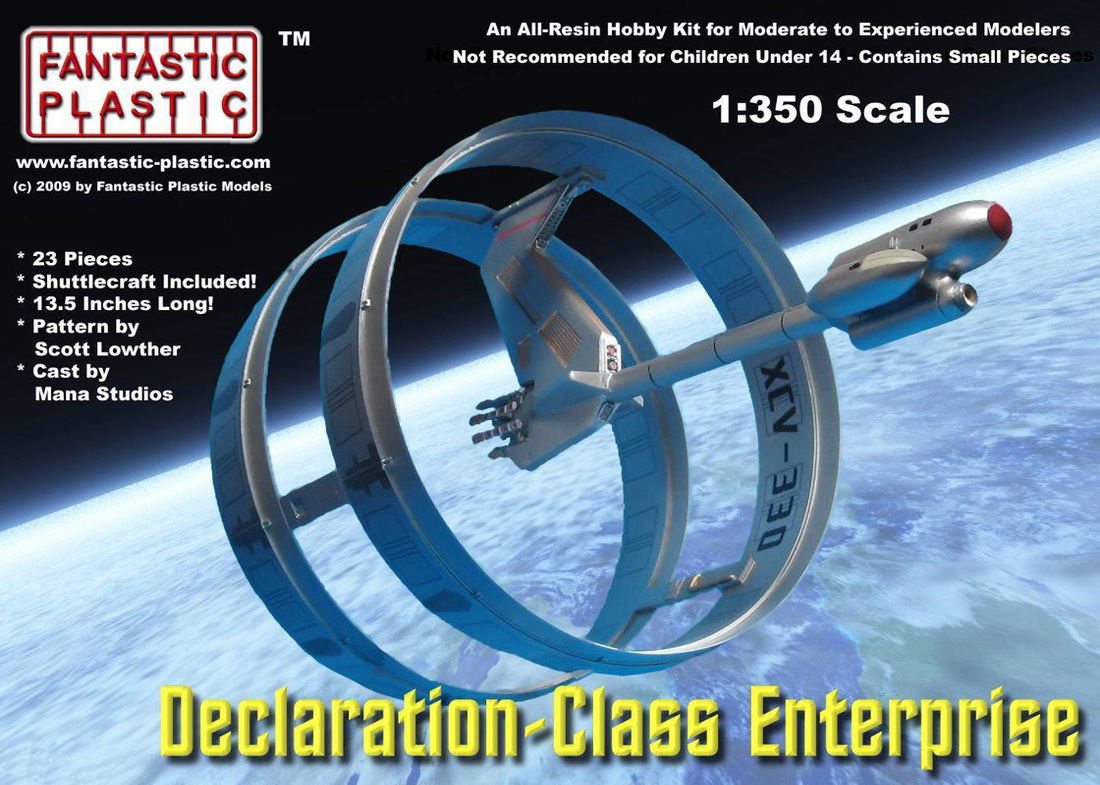 Declaration-Class Enterprise

from "Star Trek: The Motion Picture" (1979)


Production Run: 2009 - 2013

About the Design


After the demise of NBC's "Star Trek" in 1969, producer Gene Roddenberry attempted to develop a number of other sci-fi series. One of them, known to us today only as "Starship," featured as its centerpiece a radically shaped dual-ring spacecraft with an extended command pod. Designed by Matt Jefferies, there has been some speculation that this was an early "Enterprise" concept for the original NBC-TV series, although most evidence suggests it was indeed designed subsequent to ST:TOS's cancellation.

The design entered "Star Trek" canon when a close variation, painted by Rick Sternbach, appeared as apart of an illuminated wall display of "ships named Enterprise" on the recreation deck of the NCC-1701 refit in 1979's "Star Trek: The Motion Picture." (Not surprisingly, the NX-01 from the later spin-off "Enterprise" did not appear in this display.) In Stan and Fred Goldstein's 1980 book "Star Trek Spaceflight Chronology," again illustrated by Sternbach, the craft is identified as the "USS Enterprise Declaration Class Warp 3.2 Starliner," a civilian luxury liner capable of carrying 950 passengers and crew. The design appeared yet again as part of a photo display in the "Enterprise" episode "First Flight," suggesting that the craft pre-dated the NX-01.

So just what was the "Declaration-Class Enterprise," as it is now commonly known? Based on its design and lack of classic warp engines, we can speculate that it was civilian or scientific spacecraft, perhaps inspired by Vulcan "ring-ship" designs, that pre-dated the Warp 5 NX-01. It's crew capacity was certain far less than the 950 described in the Spacecraft Chronology.



About the Kit


Scale: 1:350
Material: Resin
Number of Pieces: 23
Pattern by Scott Lowther
Casting and Decals by Mana Stuidos
Length: 13.5"
Diameter: 9"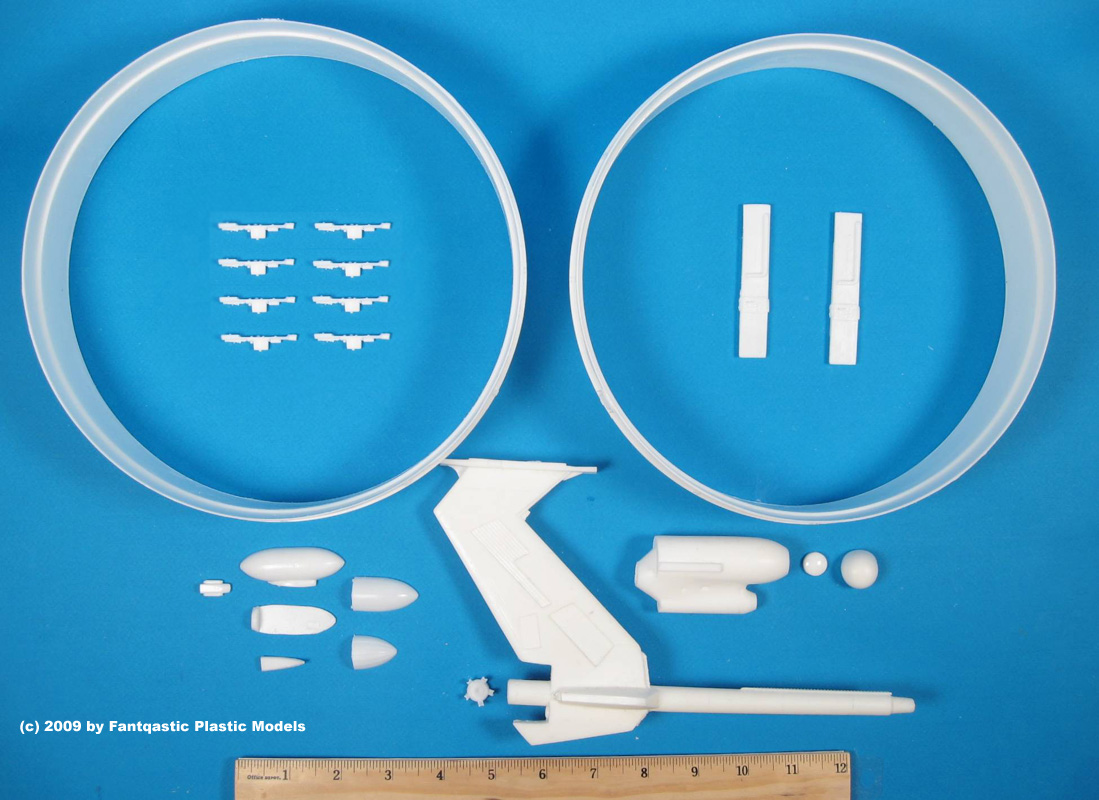 What You Get