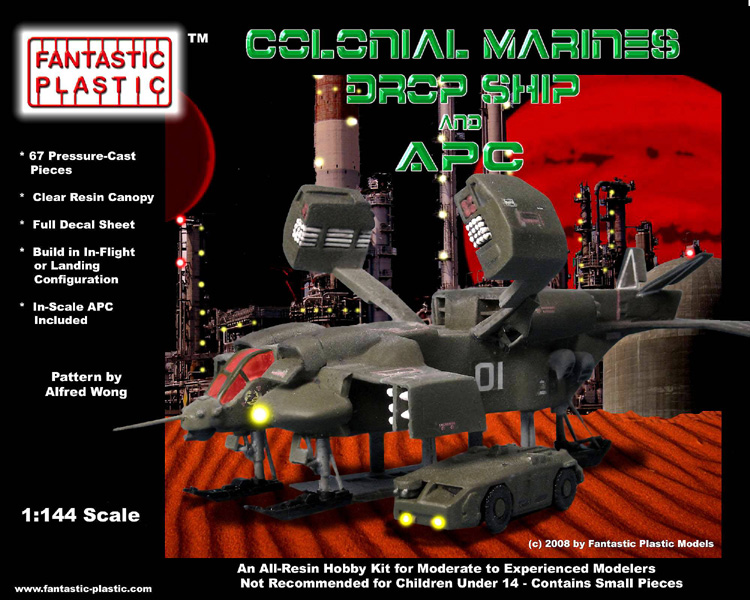 Colonial Marines Drop Ship & APC

from "Aliens" (1986)


Production Run: 2008-2010

About the Design


As seen in the 1986 movie "Aliens," the Drop Ship is a heavily armed VTOL designed to ferry U.S. Colonial Marines between orbiting transport ships and planetary surfaces. The craft carries within its belly an Armored Personnel Carrier (APC) that can be deployed within seconds of landing. Armed with a variety of missiles and machine gun-type weapons, the Drop Ship can be flown either manually or, under extreme combat situations, by remove control.


About the Kit


Scale: 1:144
Length: 7"
Material: Resin
Number of Pieces: 67
Decals by JBOT
Master by Alfred Wong
Casting by Acme Design, Inc.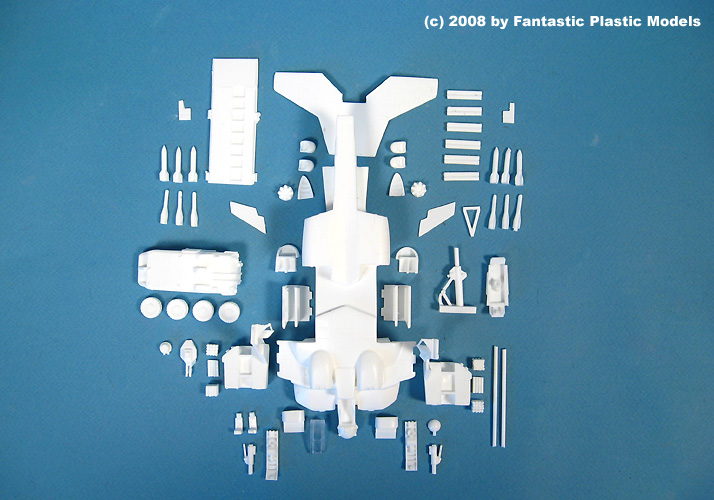 What You Get