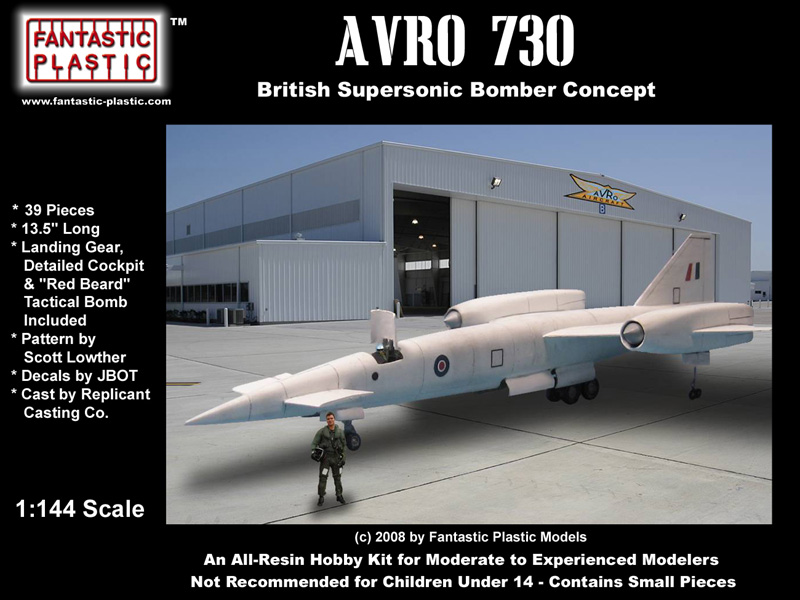 Avro 730 (1956)

British Supersonic Bomber Concept

Production Run: 2005-2013

About the Design


In 1955, Britain's Avro company began to develop plans for a high-altitude Mach 2.5 reconnaissance aircraft. Several configurations were examined, but all centered around a straight-wing design featuring a thoroughly enclosed cockpit with no windscreen to reduce drag, large canards, and two engine nacelles, each containing multiple power plants. (Early plans called for wing-tip nacelles, but these were later moved closer to the fuselage.) A retractable periscope would be used to aid the pilot with take-offs and landings.

By December 1956 the final design had been developed. The plane would carry a crew of two -- a pilot and a navigator -- who would sit by-by-side. Each nacelle would contain four Armstrong-Siddeley P.176 engines. And, most important of all, the plane could also function as a bomber, carrying either a specially designed short-course weapon or Britain's Red Beard tactical bomb.

Unfortunately, the project was cancelled in 1957, a victim of the U.K.'s infamous Defense White Paper.


About the Model


Scale: 1:144
Length: 13.5 inches
Material: Resin
Number of Pieces: 39
Detailed Cockpit, Landing Gear, Bomb Bay and "Red Beard" Tactical Bomb included.
Decals by JBOT
Master by Scott Lowther
Casting by Replicant Casting Co.

NOTE: The 1:144 Avro 730 was Fantastic Plastic Model's first kit, released as a "desktop model" in October 2005. The kit was subsequently retooled to include landing gear, a cockpit and a bomb bay, and was re-released in 2008.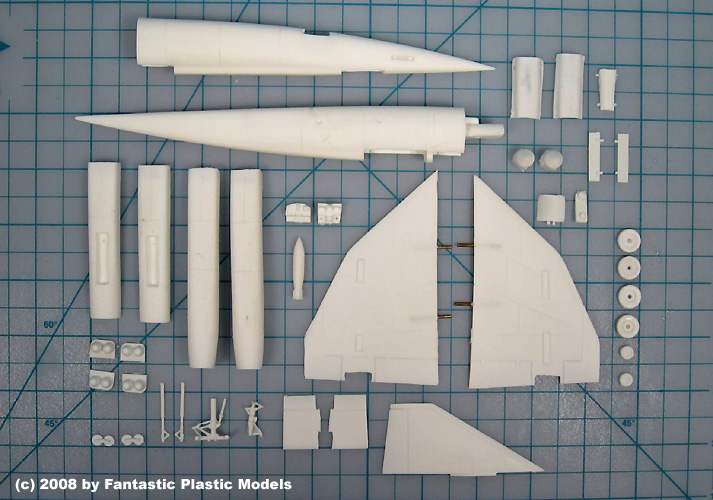 What You Get