Boeing X-37B Orbital Test Vehicle (OTV) (2009)
Now Shipping!
Retail Price: $60.00
For More Information Contact: FantasticPlast@aol.com
ABOUT THE DESIGN:
ABOUT THE MODEL:
For years, NASA and the U.S. military have known that the Space Shuttle's days were numbered. Among the concepts for replacement vehicles proposed is the X-37 Orbital Test Vehicle (OTV), an unmanned reusable spaceplane developed by U.S. Air Force's Rapid Capabilities Office. More than 29 feet long with a nearly 15-foot wingspan, the X-37B is designed to be boosted into space aboard an Atlas 5 rocket in the 501 configuration. After its mission, the craft will glide back to earth and land on a conventional airstrip much like the Shuttle.

Although the X-37B's payloads are classified, it's expected that it will carry any number of military payloads, including surveillance and communications satellites.

First tested aboard a Scaled Composite White Knight One air-launch vehicle in 2009, the X-37B is scheduled to make its first spaceflight in spring 2010.

Scale: 1:72
Material: Resin
Number of Pieces:8
Master by BLAP! Models
Decals by JBOT
Casting BLAP! Models
This kit is grown using stereolithography based on data from NASA.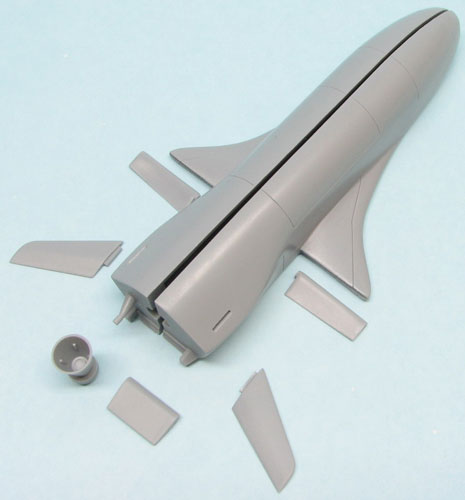 X-37B - What You Get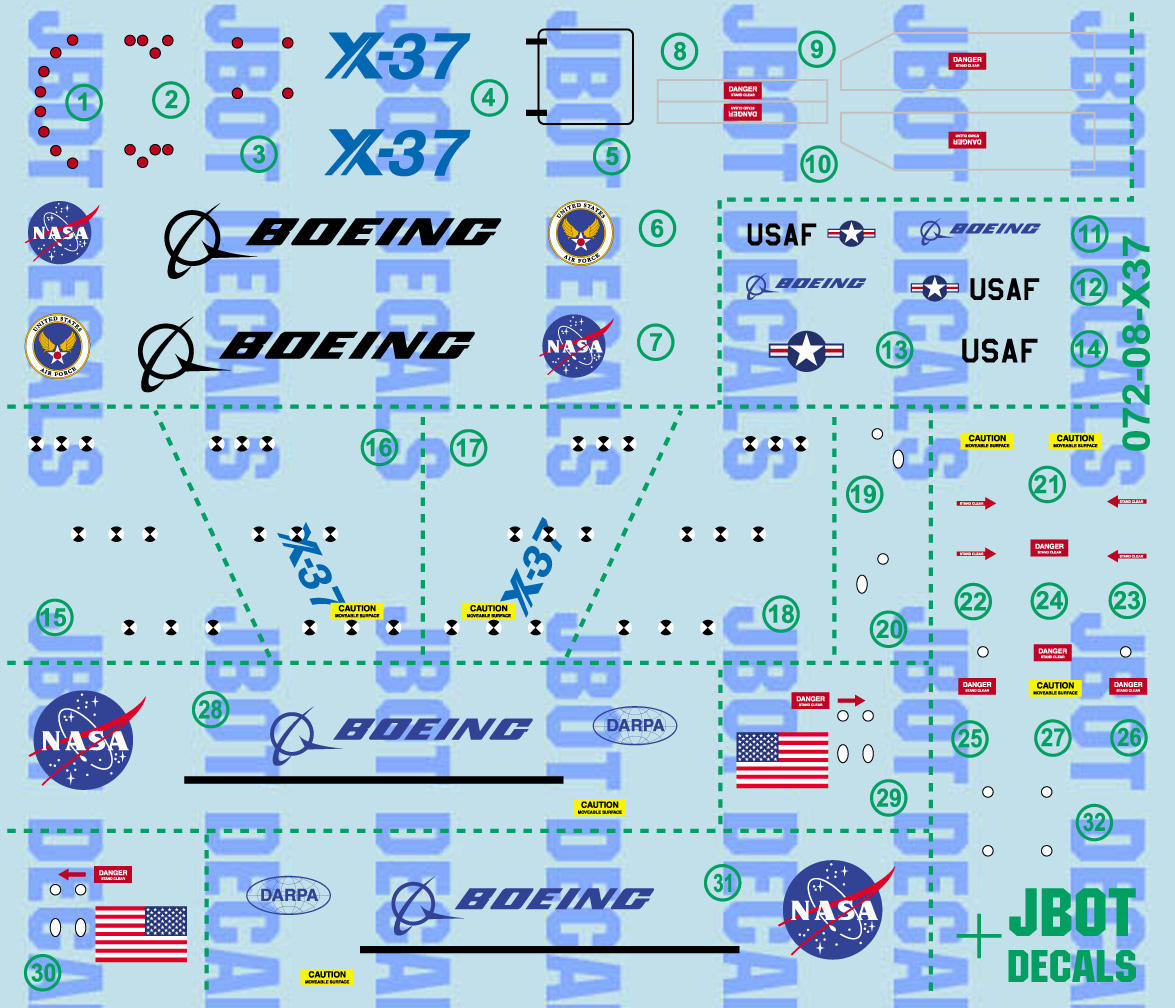 JBOT Decal Sheet (Markings for 3 Test Vehicles)
Home X-Planes Concept Aircraft Spacecraft & Missiles Concept Spacecraft Science Fiction Grab Bag
---