Starship Prometheus from "Prometheus" (2012)
Retail Price: $200.00 + Shipping
For More Information Contact: FantasticPlast@aol.com
ABOUT THE DESIGN:
ABOUT THE MODEL:
The centerpiece of director Ridley Scott's pseudo-"Alien" prequel, "Prometheus" is a 22nd century Starship designed and built by the super-power Weyland Corporation. The spacecraft is capable of both deep space and atmospheric flight; its four powerful engines can be rotated so as to allow the massive ship to land vertically on a planet's surface.

Although apparently capable of faster-than-light travel, the vast distances to be covered even at lightspeed require that all crewmembers -- save for the occasional on-board android -- spend most of the trip in suspended animation.

Scale: 1:500
Number of Pieces: 338
Pattern: Scott Lowther
Casting: J&S Technologies
Decals by JBOT

This kit will be designed to display the Prometheus in its in-flight or landed configuration.

To reserve your copy, email FantasticPlast@aol.com.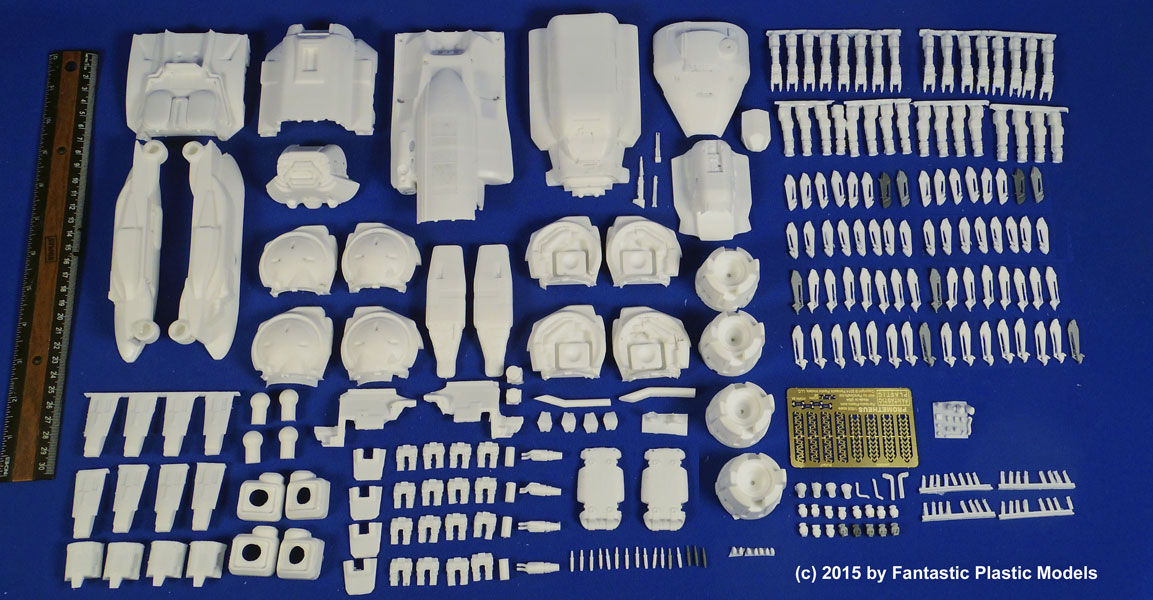 Prometheus - What You Get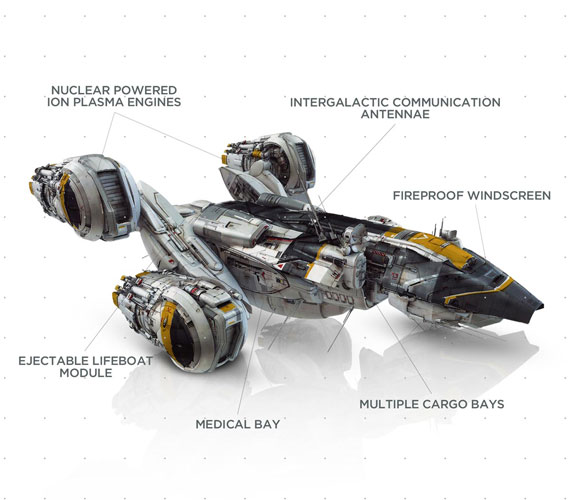 Prometheus Layout (Flying Configuration)
Home X-Planes Concept Aircraft Spacecraft & Missiles Concept Spacecraft Science Fiction Grab Bag
Copyright 2005-2014 by Fantastic Plastic Models, LLC
---