Grokhovsky G-38 "Light Cruiser" (1938)
SCALE: 1/72

INITIAL RELEASE: 2004

MEDIUM: Resin

RARITY: (2)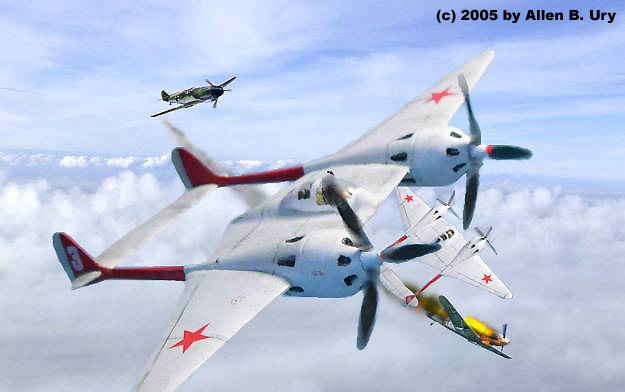 Dogfight over Mother Russia - 1939
ABOUT THE DESIGN

ABOUT THE KIT

Resembling a classic "flying wing" fused with the twin booms of a P-38 Lightning, the Grokhovsky G-38 was designed to be a twin-seat fighter-bomber. Work on the innovative aircraft, to be powered by two 900hp Gnome-Rhone radial engines, began in 1934. The first prototype was nearly completed when the Soviet government cancelled the project in 1938.

Released in 2004, this is the only kit of this unusual and elegant aircraft ever produced. Although the kit comes with twin landing gear, here it is displayed in its in-flight configuration.

This model was built from the kit's first-run. Kits are still available from Unicraft Models at www.geocities.com/unicraftmodels.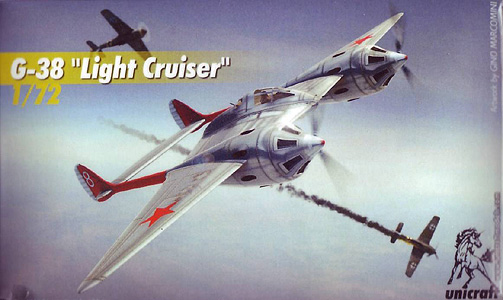 G-38 "Light Cruiser" Original Box Art
Home X-Planes Concept Aircraft Spacecraft & Missiles Concept Spacecraft Science Fiction Grab Bag
---