Focke-Wulf Triebflugel (1944)
SCALE: 1/72

INITIAL RELEASE: 1990

MEDIUM: Polystyrene

RARITY: (3)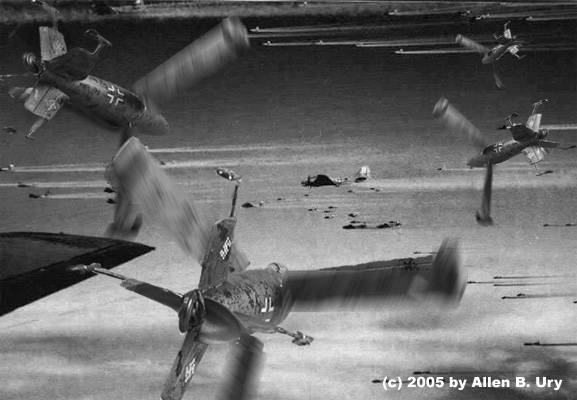 Triebflugels Attack!
ABOUT THE DESIGN

ABOUT THE KIT

The Triebflugel was Focke-Wulf's entry in Germany's race to build a viable Vertical Take-Off and Landing (VTOL) fighter, a plane not dependent on conventional -- and vulnerable -- airfields. Designed in 1944, the plane sported three rotating wings intended to function like helicopter blades. Once in motion, the blades would provide enough thrust to operate the Pabst ramjets located on the wingtips. Unique among all 20th Century VTOL concepts, the Triebflugel only got as far as wind-tunnel models.

Huma's 1/72-scale Triebflugel was one of the first "Luftwaffe '46"-style kits released in the 1990's. Its success helped pave the way for the dozens of other German WWII project aircraft kits that were eventually produced by Huma Modell and other companies in the years that followed.

This model was built from an original issue.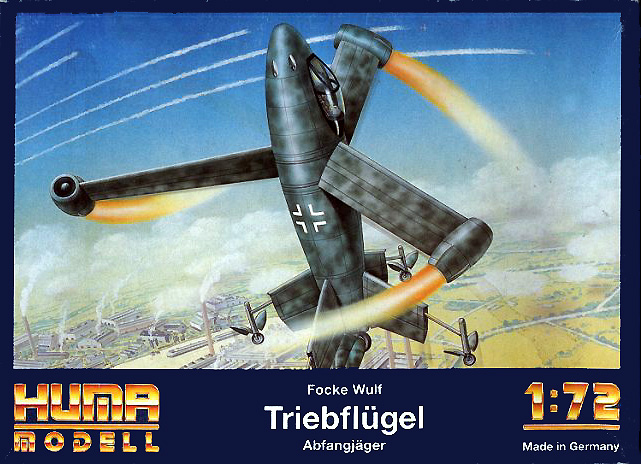 Focke Wulf Triebflugel Original Box Art
Home X-Planes Concept Aircraft Spacecraft & Missiles Concept Spacecraft Science Fiction Grab Bag
---