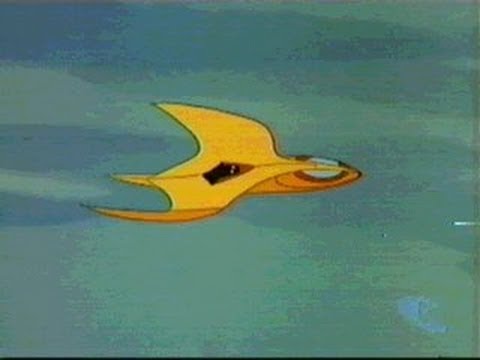 Phantom Cruiser from "Space Ghost" (1966)

Price: TBD
STATUS: COMING SOON

About the Design


Designed by comic artist Alex ("Space Angel") Toth for Hanna-Barbera Productions, "Space Ghost" was the first animated superhero series created for network TV. Although it ran for only one season, it became a cult classic, ultimately spawning the even-more successful talk show spoof "Space Ghost Coast to Coast" (1994-2001).

A technology-powered superhero who fought evil throughout the galaxy, Space Ghost traveled to his adventures aboard the Phantom Cruiser. This swallow-shaped air- and space-craft seated four and made its intersteller journeys without any visible means of propulsion.


About the Model


Scale: 1:144
Number of Pieces: TBD

Pattern: Scott Lowther

Casting: TBD
Decals: TBD
Cockpiit interior and landing gear included


To reserve your copy, email FantasticPlast@aol.com.