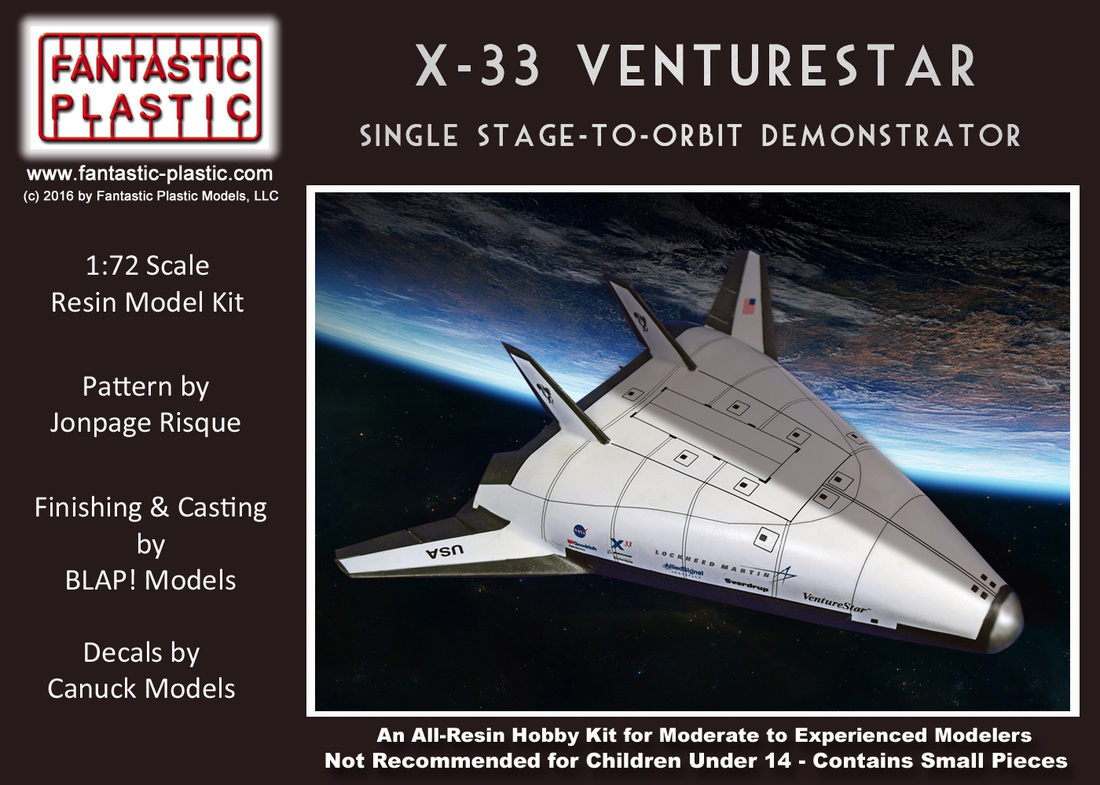 Lockheed Martin X-33 VentureStar

Unmanned Single-Stage-to-Orbit (SSTO) Demonstrator (1990s)
Price: $145.00 + Shipping
STATUS: TEMPORARILY OUT OF STOCK

About the Design


The X-33 VentureStar was Lockheed-Martin's entry in NASA's X-33 SSTO program, which was intended to develop an unmanned Single-Stage-to-Orbit spacecraft to replace the rapidly aging Space Shuttle.

Unlike the more traditional rocket-plane designs offered by its competitors, the VentureStar had a unique triangular shape reminiscent of the experimental lifting bodies tested in the 1960s and 1970s. The first VentureStar was to be a scaled-down proof-of-concept demonstrator, but problems with the composites from which the spacecraft was to built resulted in the project's cancellation in 2001.


About the Model


Scale: 1:72
Material: Resin
Number of pieces: 11
Length: 11 Inches

CAD design by Jonpage Risque
Casting and Finishing by BLAP! Models
Finely scribed tiles
Display Stands (2)

Decals by Canuck Models


To reserve your copy, email FantasticPlast@aol.com.