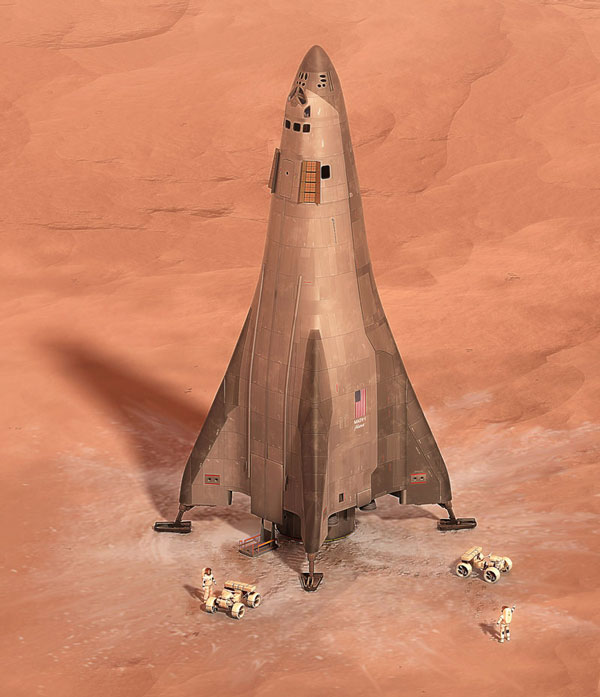 Lockheed-Martin Mars Lander (2017)

Mars Base Camp (MBC) Descent/Ascent Vehicle
Price: TBD
STATUS: COMING SOON!

About the Design


In September 2017, Lockheed-Martin revealed its ambitious plans to send humans to Mars in the third decade of the 21st century. Part of this "Mars Base Camps" (MBC) project was a Single-Stage-To-Orbit (SSTO) descent/ascent vehicle that would take astronauts from the mother ship down to the Martian surface, then return them to the orbiting spacecraft.

Unlike competing Mars lander designs, this was a single-stage, highly aerodynamic vehicle that would use supersonic retroproplusion (similar to the SpaceX's Falcon 9 rocket) to fly through the thin Martian atmosphere and then land vertically on the Red Planet's surface. At the conclusion of the scientific mission, the entire craft would return to orbit intact, leaving nothing behind.

Lockheed-Martin's plans called for two landers to be included on each Earth-to-Mars mission.


About the Model


Scale: 1:144
Material: Resin
Number of pieces: TBD

Height: TBF

Pattern by Scott Lowther
Casting TBD

Decals TBD

To reserve your copy, email FantasticPlast@aol.com.