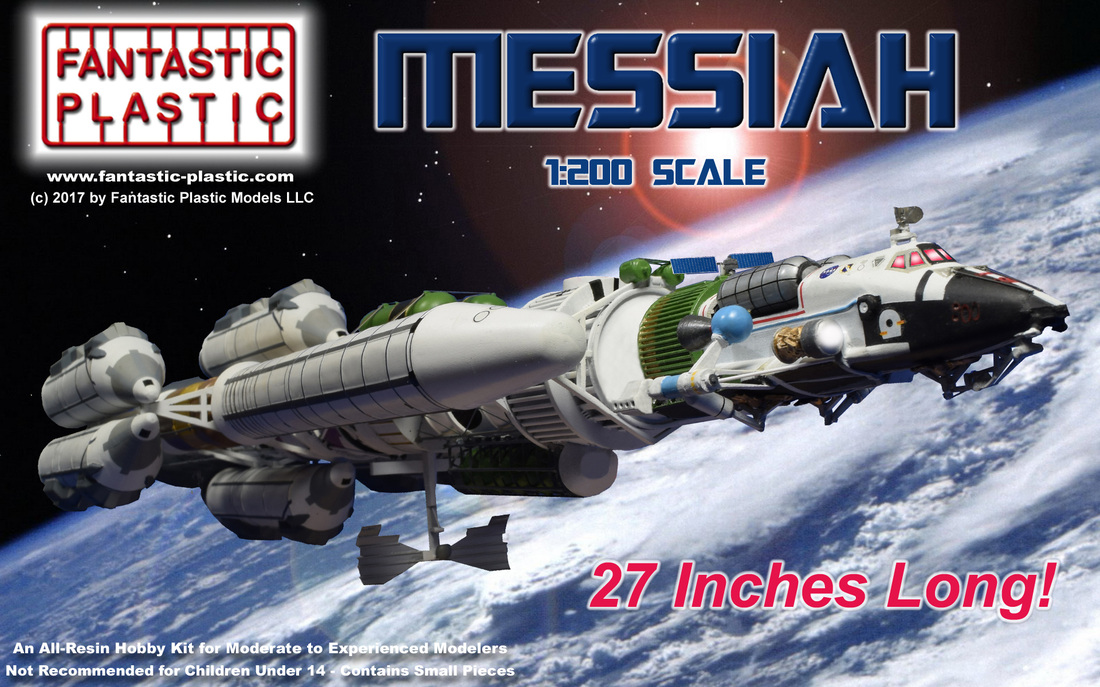 Messiah

from "Deep Impact" (1998)
Price: $275.00 + Shipping
STATUS: COMING IN APRIL 2017!

About the Design


"Deep Impact" was one of two comet/asteroid end-of-the-world blockbusters released in 1998. (The other was "Armageddon.") In this scenario, a young amateur astronomer (Elijah Wood) discovers a virgin comet that's on a direct collision course with earth. When the world's governments confirm the young astronomer's findings, they jointly launch a top-secret program to build a massive spaceship to intercept the comet and vaporize it with atomic weapons.

The spacecraft, dubbed "Messiah," is cobbled together using components from the American, European and Russian space programs. Its command module is a modified U.S. space shuttle designed to detach from the main spacecraft and descend to the comet's surface so astronauts can insert the nukes into its icy core.



About the Model


Scale: 1:200
Number of Pieces: 200 +

Pattern: Scott Lowther
Casting: BLAP! Models

Decals: Canuck Models
Photo-Etched Steel: Paragrafix
Length: 27 Inches (68.58 cm)


To reserve your copy, email FantasticPlast@aol.com.