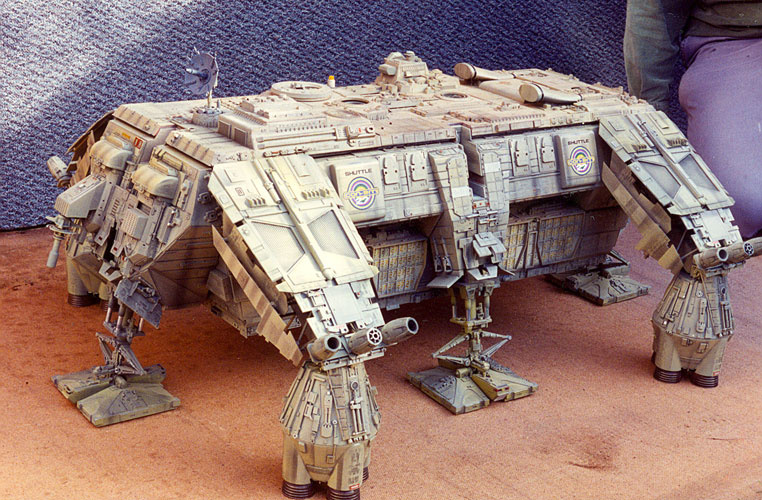 Con-Am 27 Shuttle

from "Outland" (1981)
Price: TBD
STATUS: COMING SOON!

About the Design


"Outland," starring Sean Connery, was writer/director Peter Hyams' sci-fi take on the western classic "High Noon" (1952). Connery played a federal marshal charged with maintaining law and order on a private mining colony on the Jovian moon Io. When he finds hints of corporate corruption, Connery becomes the target of mercenary assassins, whose arrival aboard the massive Con-Am 27 shuttle is foretold by an ominously clicking countdown display.

The workman-like Con-Am Shuttle so critical to the film's plot was designed and built by British sci-fi miniature maestro Martin Bowers, who was also responsible for the many of the hyper-detailed miniatures featured in the films and TV series of Gerry Anderson, among others.


About the Model


Scale: 1:350
Number of Pieces: TBD
Pattern: Ed "Bellerophon" Bailey

Casting: PCS Engineering

Decals: TBD

To reserve your copy, email FantasticPlast@aol.com.