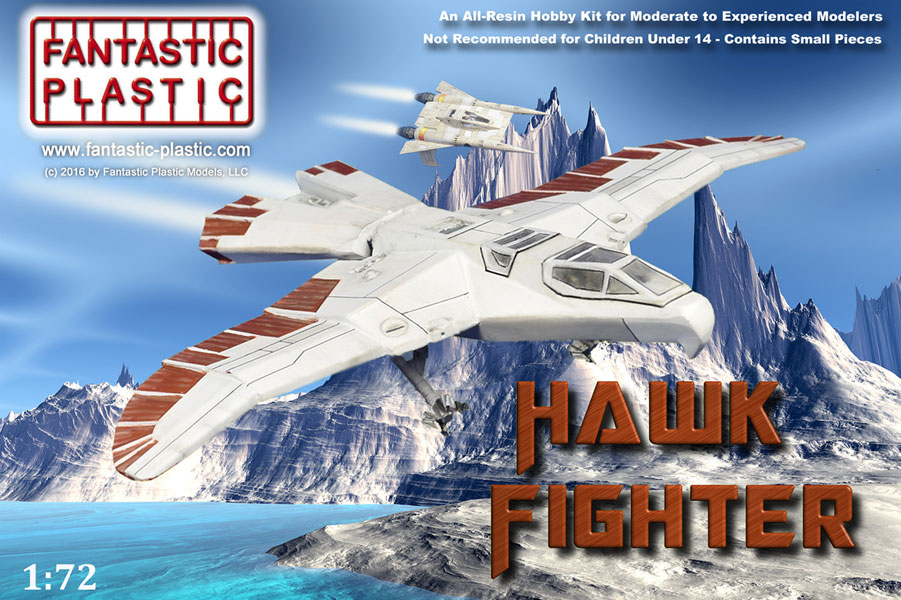 Hawk Fighter

from "Buck Rogers in the 25th Century" (NBC 1979-81)
Price: $75.00 + Shipping
STATUS: IN STOCK

About the Design


In its second season, NBC's "Buck Rogers in the 25th Century" introduced a number of new elements, including the character of "Hawk," the sole-surviving member of the "Bird People" who once inhabited Earth's Eastern Island but who were all but driven to extinction by the emerging homo sapiens.

Once committed to wiping out all humans he could find, Hawk ultimately became a member of the starship Searcher's crew, serving as Buck Rogers' near-silent but loyal sidekick.

Hawk's kick-ass fighter was a trans-atmospheric two-seater whose design paid tribute to his avian origins.


About the Model


Scale: 1:72
Number of Pieces: 12
Pattern: Alfred Wong
Clear Resin Canopies

Casting: Mana Studios


To reserve your copy, email FantasticPlast@aol.com.