Supermarine TOR.4040 VTOL Fighter Concept (1944)
Now Shipping!
Retail Price: $40.00 + Shipping
ABOUT THE DESIGN:
ABOUT THE MODEL:
In the 1940s, virtually all major air powers flirted with tail-sitting VTOL fighter concepts, seeing these as a way to minimize the need for large and vulnerable air strips. In 1944, Britain's Supermarine company, maker of the famed Spitfire, proposed this design, which closely resembled Lockheed's XFV-1 "Salmon" built 10 years later. The design featured counter-rotating propellers, essential to eliminating torque spin.

Scale: 1:72
Material: Resin
Number of Pieces: 24
Vacuform canopy

This kit does not include decals.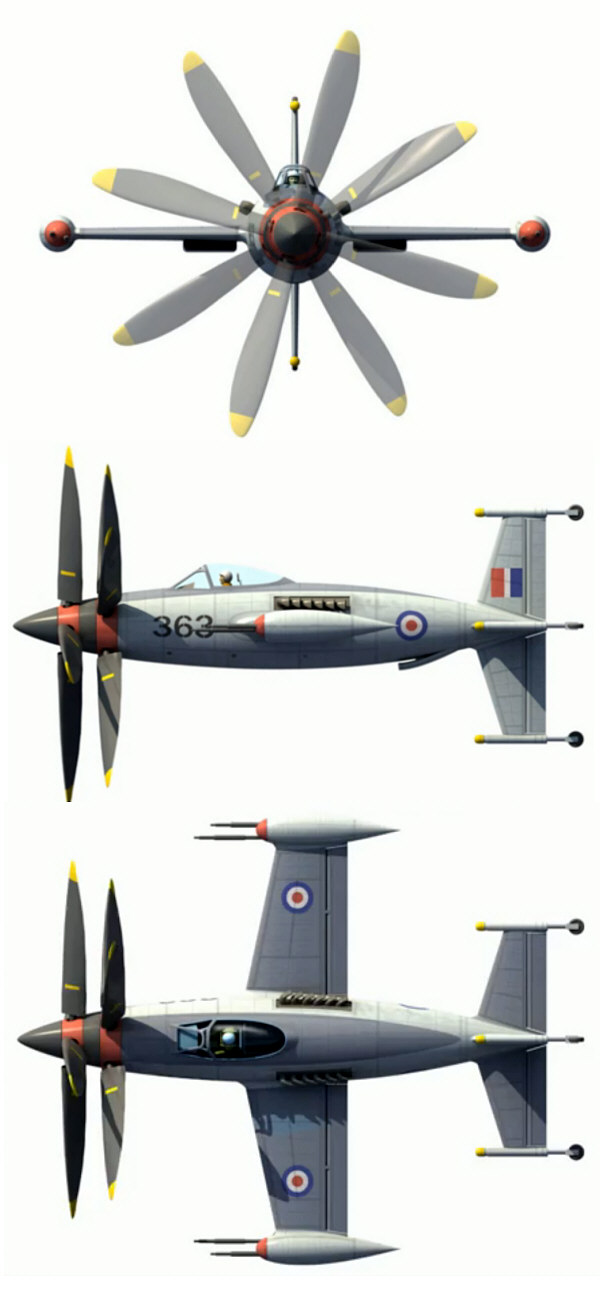 Supermarine TOR.4040 Plan View
Home X-Planes Concept Aircraft Real Space Concept Spacecraft Pop Culture Grab Bag
---